ROME
SILVER EDITION
Photographs printed
on stainless steel
Photographs printed on stainless steel
Project Description
Rome is called Caput Mundi—the capital of the world. Capitals of the world are cherished in Nicolas Ruel's visual journey through his interpretation that not only blends architecture, monuments and landscapes together, but also illustrates the heritage of these temples of History. His bold, innovative and singular approach to the resulting images becomes the rebirth of unconventional storytelling through a timeless crusade.
With a clear identity established in his photographic practice, Ruel combines and juxtaposes with his signature double exposure technique not only images, but different layers of myths and legends. Playing with contradictions between historical and modern, from the great significance of legacy and established traditions to the importance of historical heritage, every city is an archeological study of representation. His series reflects the symbolist chronicles underlining the importance of every capital in the world, their roots and their styles from Neoclassical to Baroque, from Ancient History until today.
Read more
In Ruel's Rome project, which spans over ten years, we are invited to discover—and rediscover—The Eternal City under new angles and interpret a substratum. From the Vatican, the Pantheon and the Colosseum to landmarks and addresses like the Trevi Fountain, the Via Condotti and the Piazza del Campidoglio, the most iconic buildings, statues and streets become timeless masterpieces that reveal unexpected and buried details of the City of Illusions.
Playing with proportions, geometry, light and motion, Ruel turns our attention to subtle and delicate details that form a narrative, from the polychromy of the Carrara marble found in the seven hills' legendary neighborhoods to the uneven charm of Rome's cobblestone streets and alleys, decorative motifs and Latin engravings. After the Spanish Steps, the Vatican's double helix staircase, the statues of Oceanus and the Tritons, Bernini's masterpieces and Borromini's prospettiva, we uncover the Pantheon's checkerboard floor contrasting with the concentric circles of the square coffers of the famous dome, which can be perceived as a reminder of both the historical teachings drawn from the pages of Roman records and also of pop culture imagery, including the virtuosity of Italian Arts masters and cinematographic backdrops from Fellini's cult movies like Roma and La Dolce Vita, whose unforgettable scenes feature icons of cinema. Past and present are connected with visual memories of an impalpable atmosphere and intangible beauty that stir emotions in viewers. As if all roads lead to Rome…
– Thierry-Maxime Loriot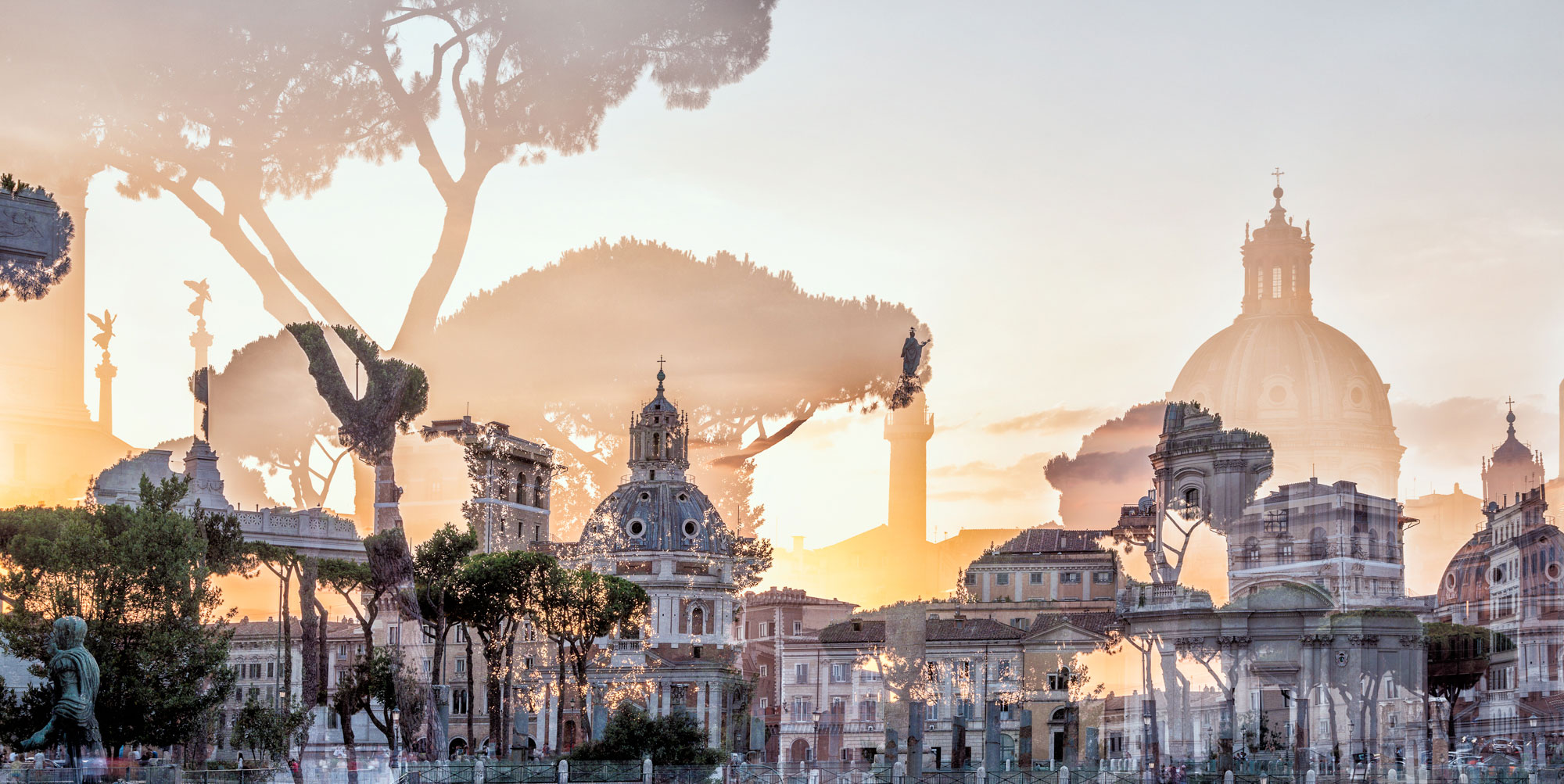 FORUM
Rome, Italy, 2017
41 x 81 in / 1040 x 2055 mm
49 x 97 in / 1245 x 2465 mm
61 x 121 in / 1550 x 3075 mm

Photograph printed on stainless steel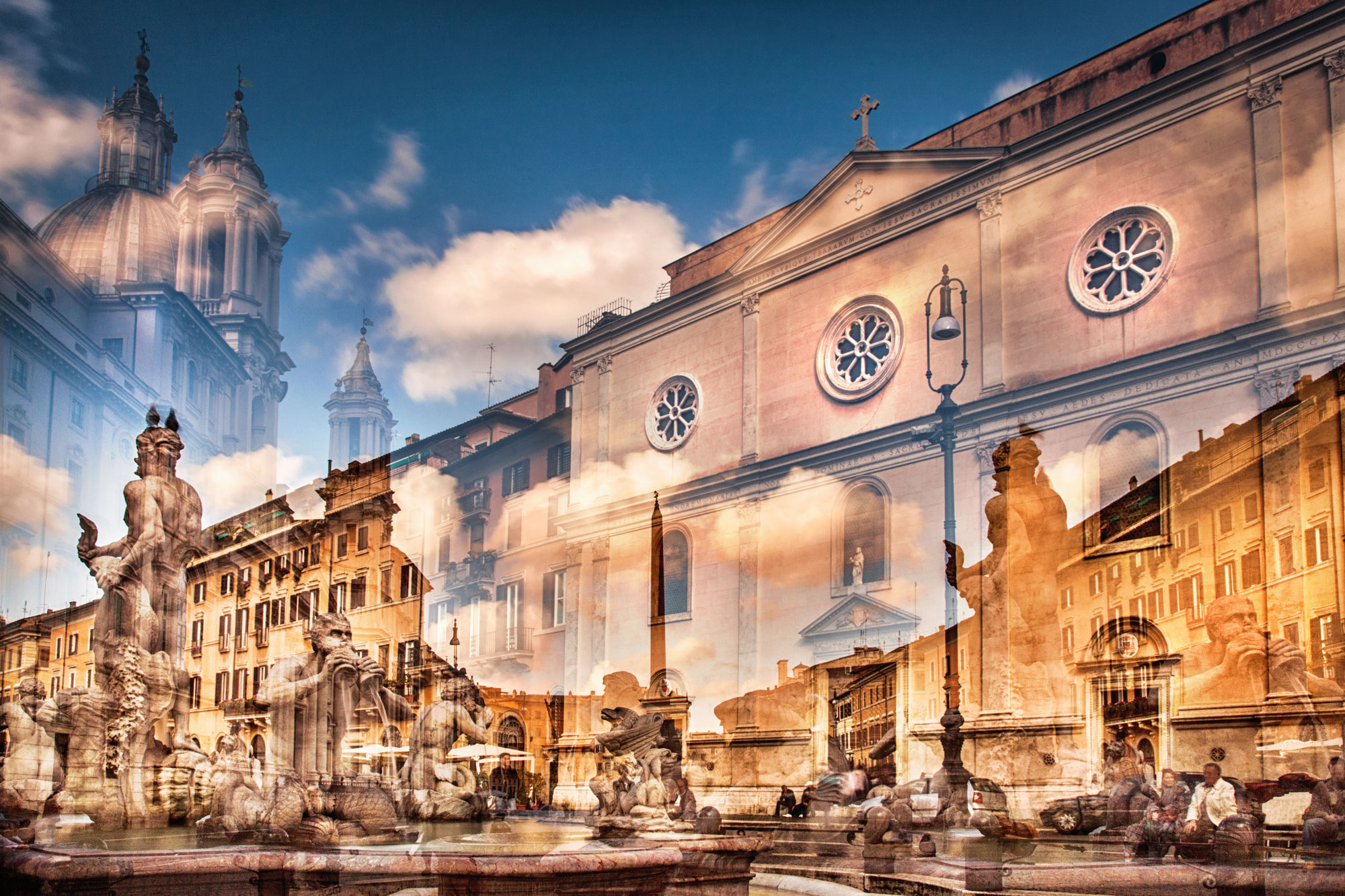 PIAZZA NAVONA
Rome, Italy, 2010
41 x 61 in / 1040 x 1550 mm
49 x 73 in / 1245 x 1855 mm
61 x 91 in / 1550 x 2310 mm

Photograph printed on stainless steel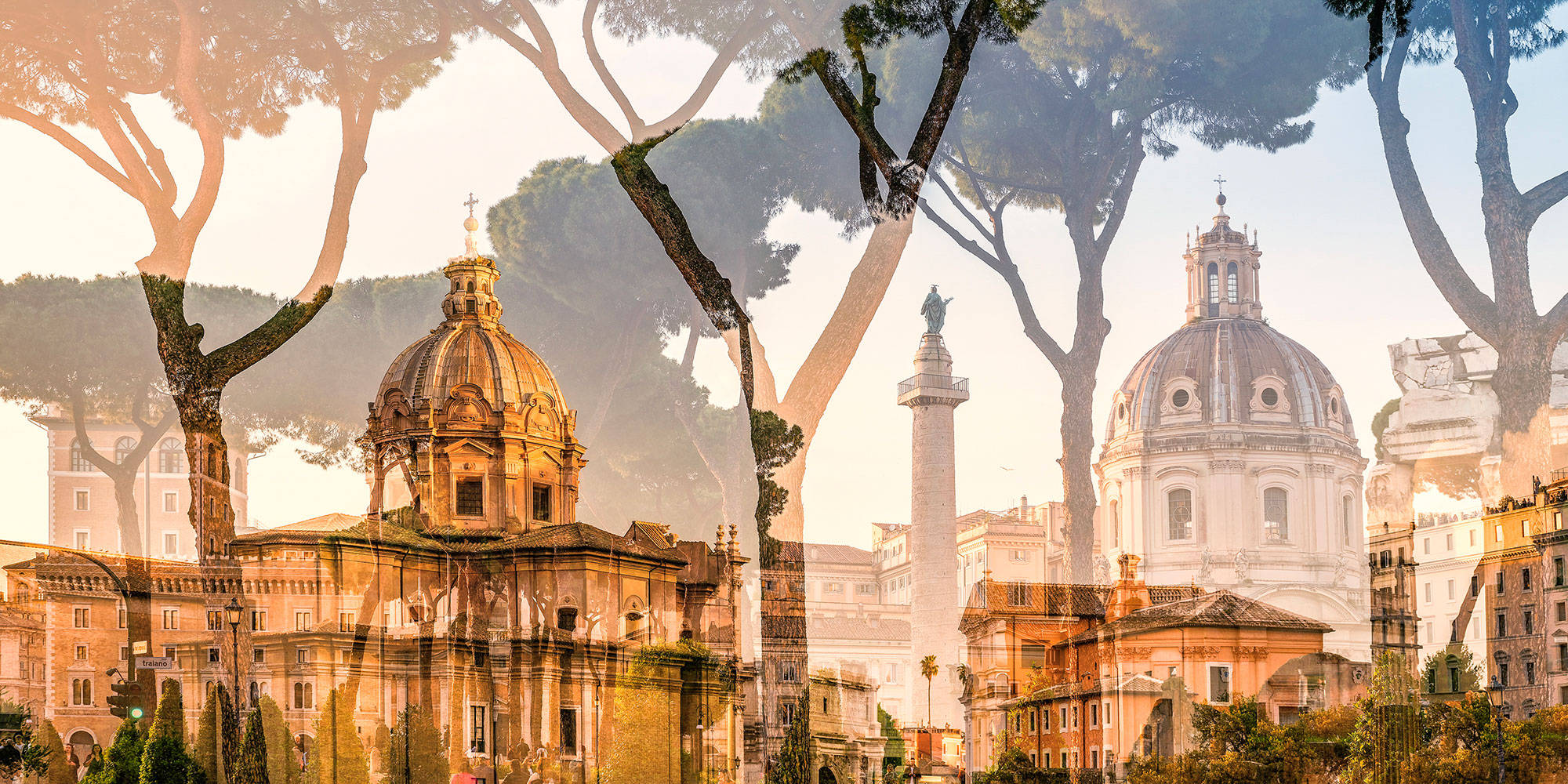 ULTIMO FORUM
Rome, Italy, 2022
41 x 81 in / 1040 x 2055 mm
49 x 97 in / 1245 x 2465 mm
61 x 121 in / 1550 x 3075 mm

Photograph printed on stainless steel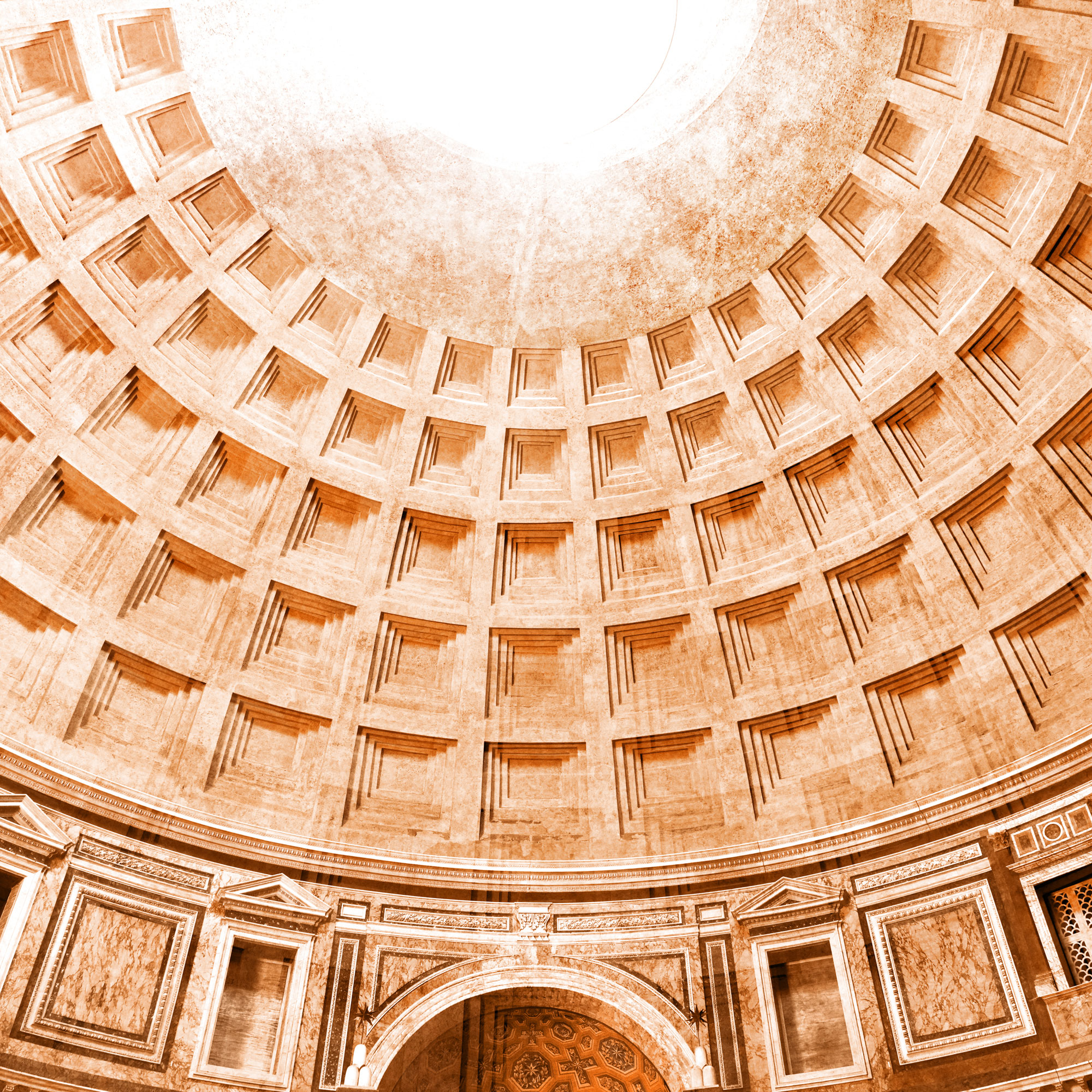 TEMPLE
Rome, Italy, 2019
41 x 41 in / 1040 x 1040 mm
49 x 49 in / 1245 x 1245 mm
61 x 61 in / 1550 x 1550 mm

Photograph printed on stainless steel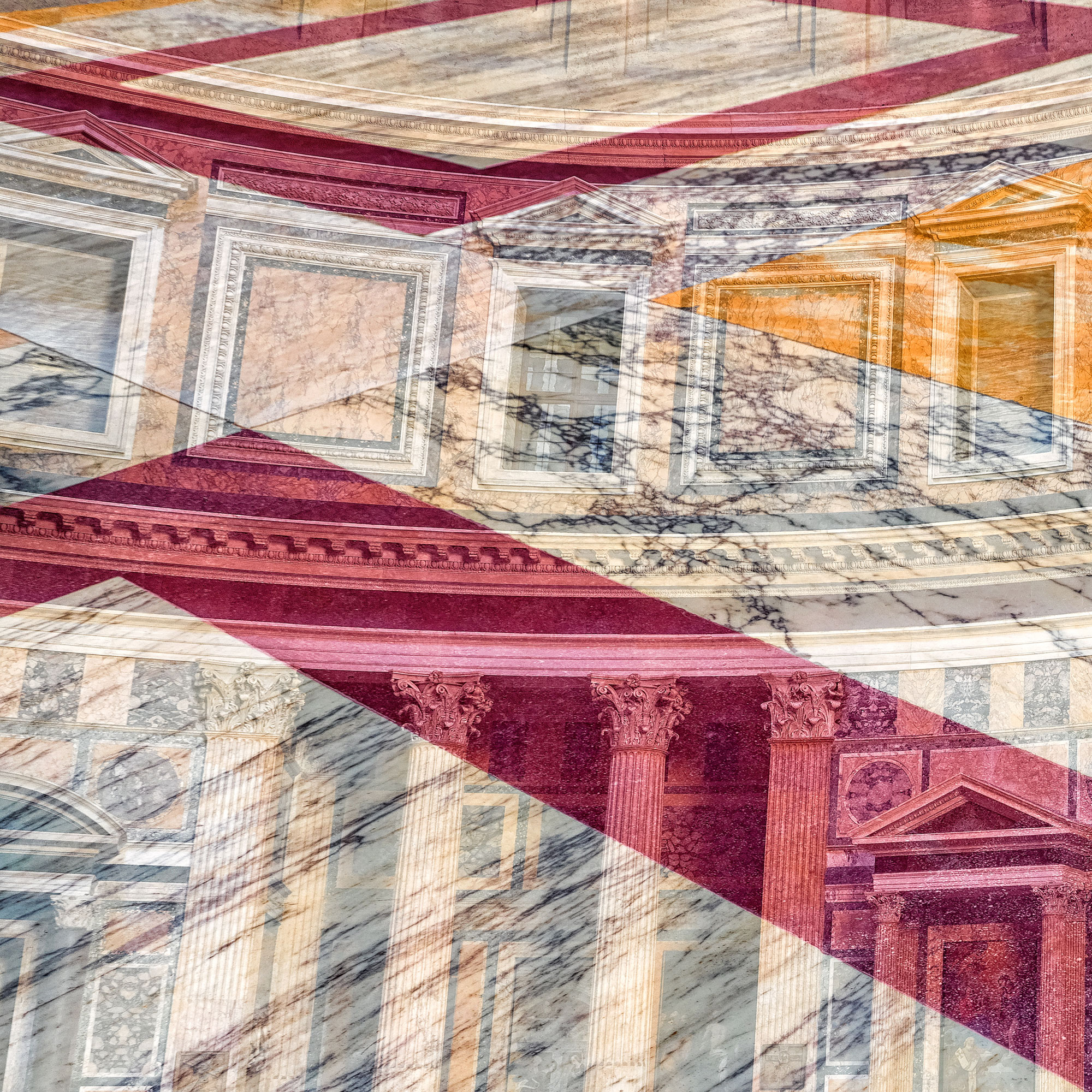 PANTHEON I
Rome, Italy, 2019
41 x 41 in / 1040 x 1040 mm
49 x 49 in / 1245 x 1245 mm
61 x 61 in / 1550 x 1550 mm

Photograph printed on stainless steel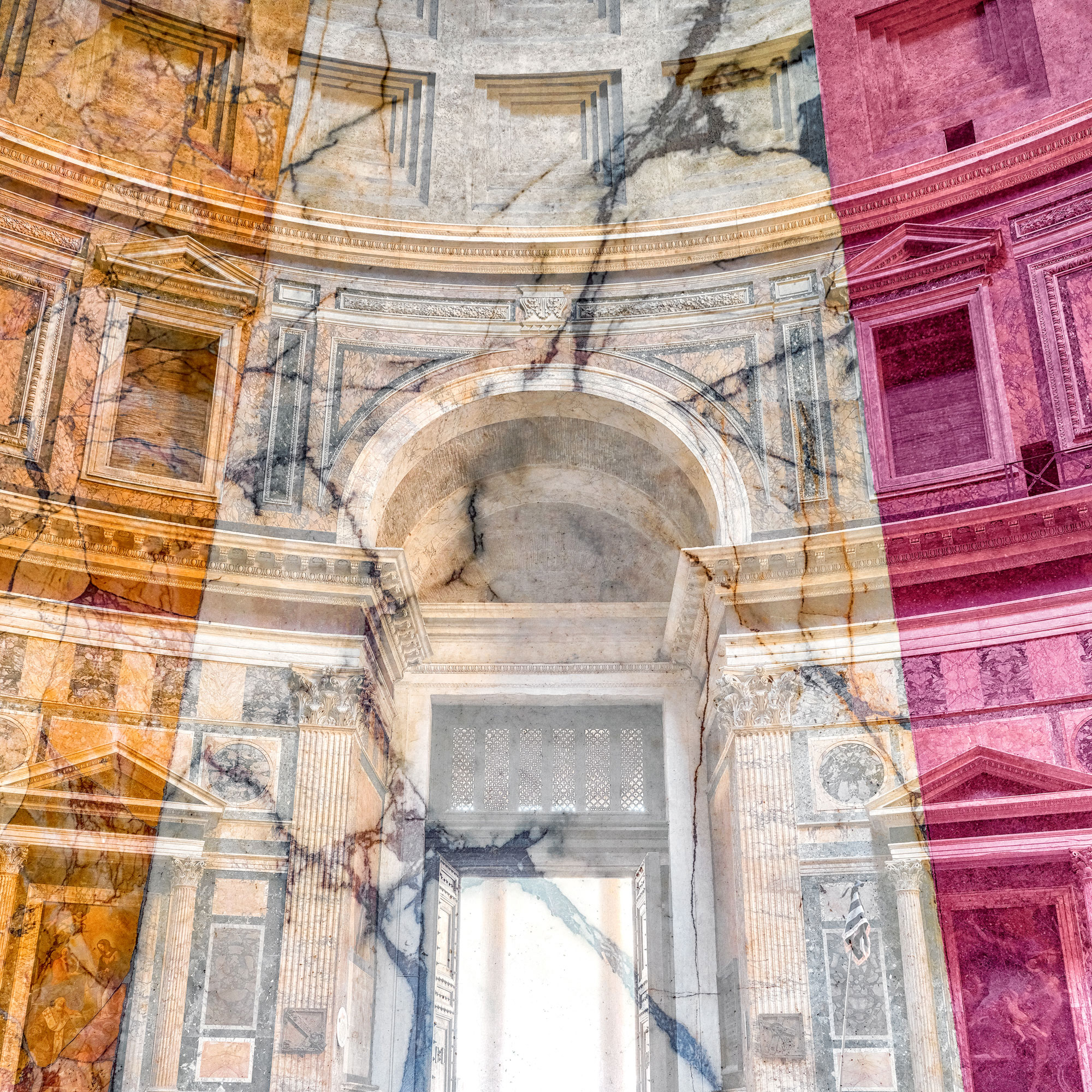 PANTHEON II
Rome, Italy, 2019
41 x 41 in / 1040 x 1040 mm
49 x 49 in / 1245 x 1245 mm
61 x 61 in / 1550 x 1550 mm

Photograph printed on stainless steel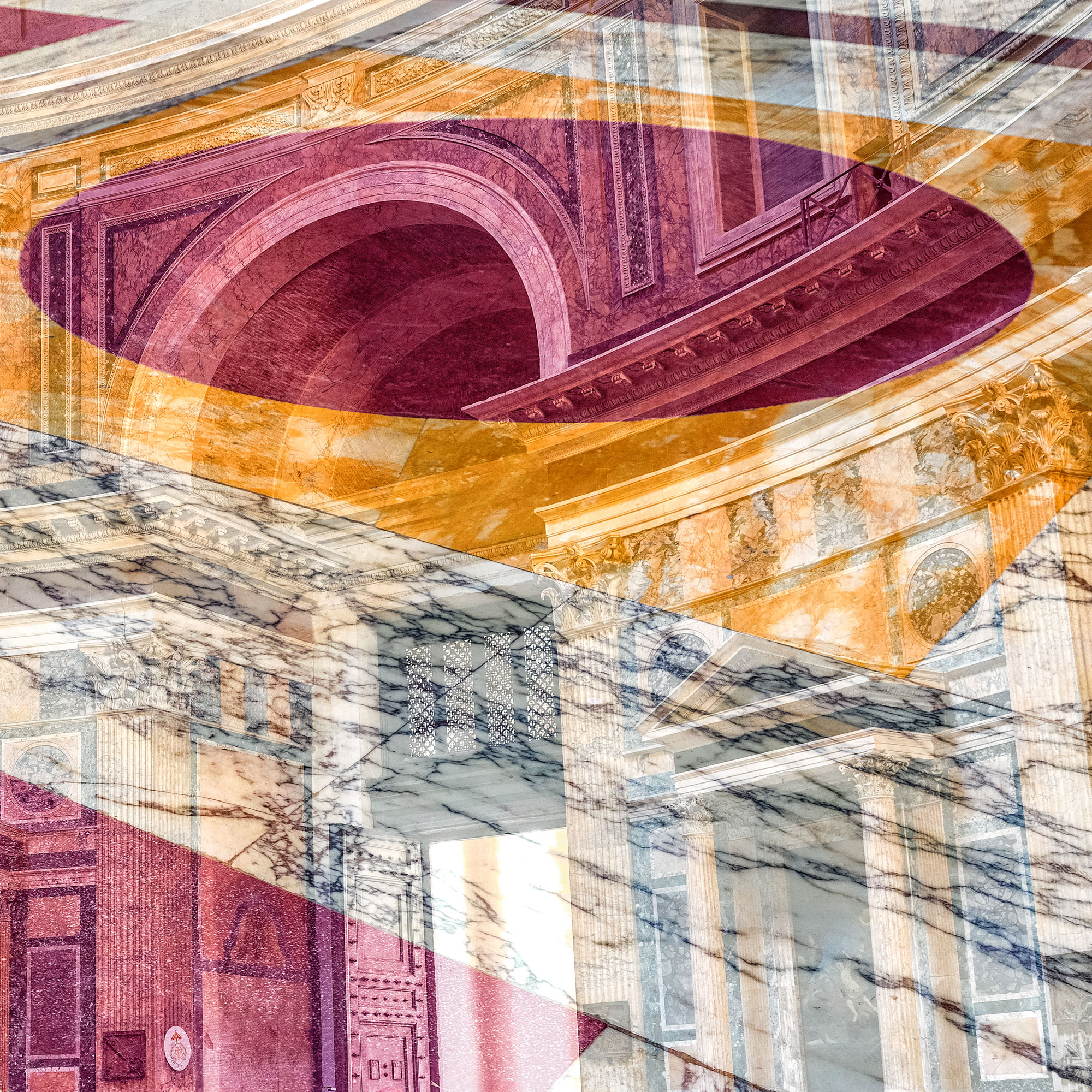 PANTHEON III
Rome, Italy, 2019
41 x 41 in / 1040 x 1040 mm
49 x 49 in / 1245 x 1245 mm
61 x 61 in / 1550 x 1550 mm

Photograph printed on stainless steel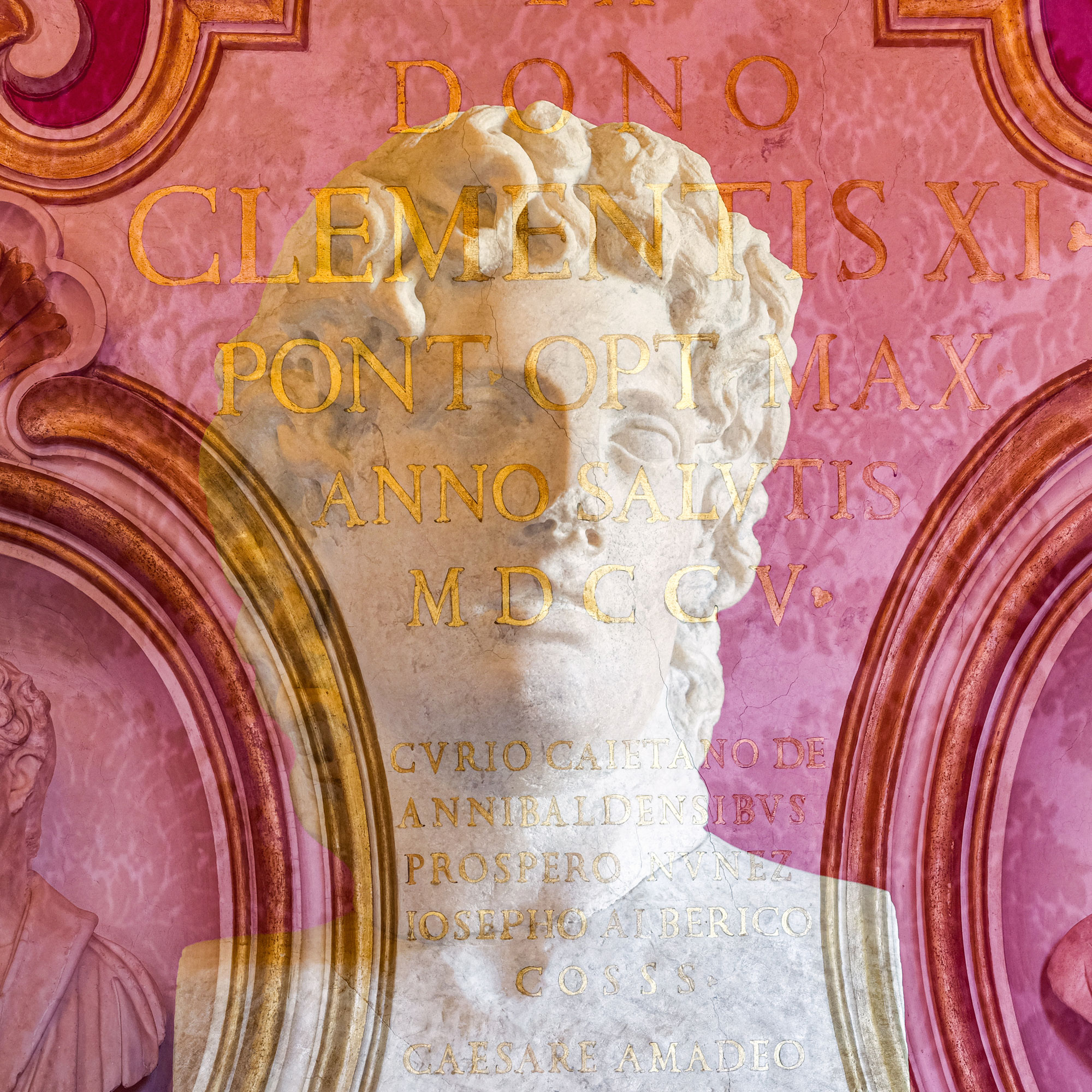 PANTHEON III
Rome, Italy, 2019
41 x 41 in / 1040 x 1040 mm
49 x 49 in / 1245 x 1245 mm
61 x 61 in / 1550 x 1550 mm

Photograph printed on stainless steel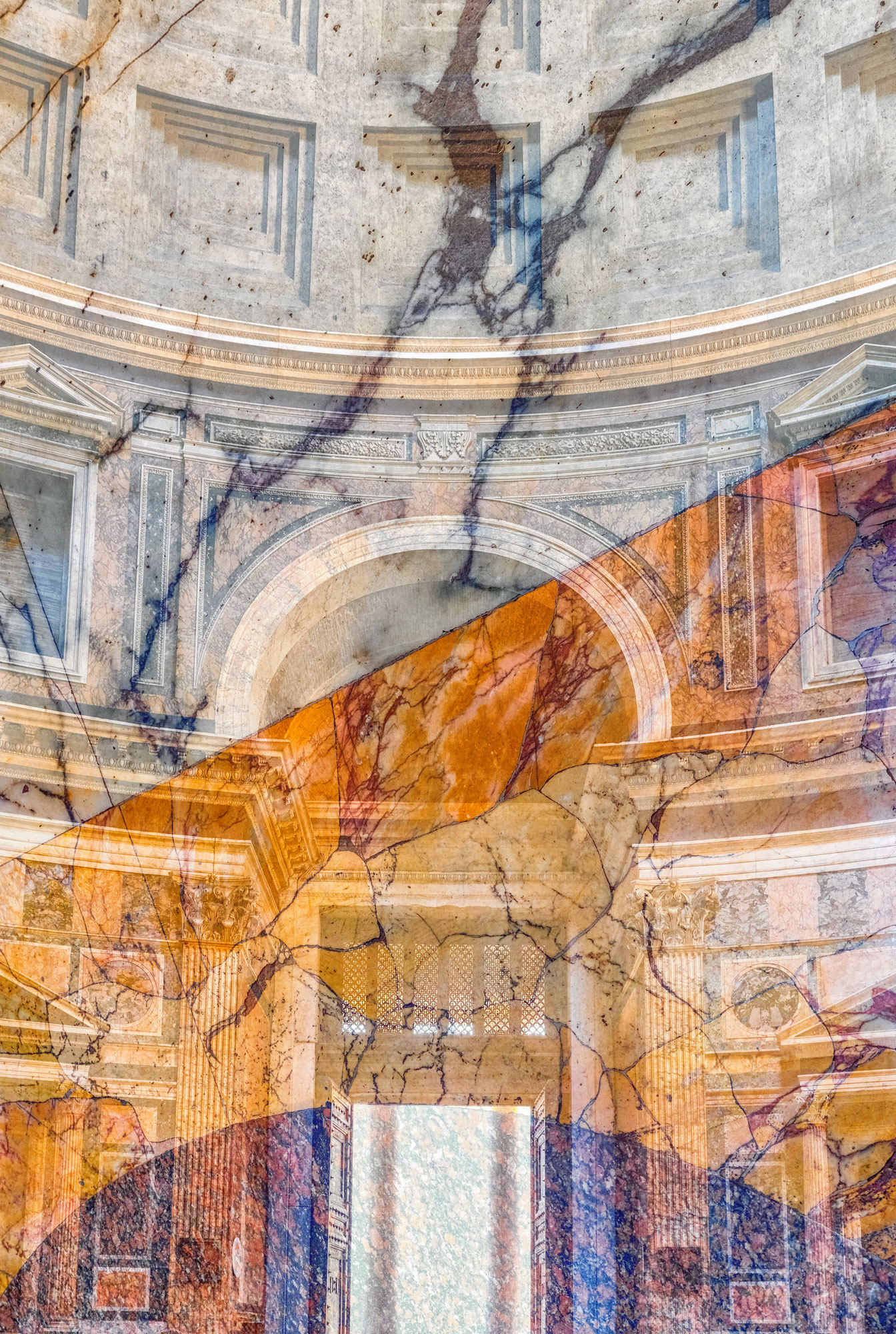 SANCTUARY
Rome, Italy, 2019
61 x 41 in / 1550 x 1040 mm
73 x 48 in / 1855 x 1250 mm
91 x 61 in / 2310 x 1550 mm

Photograph printed on stainless steel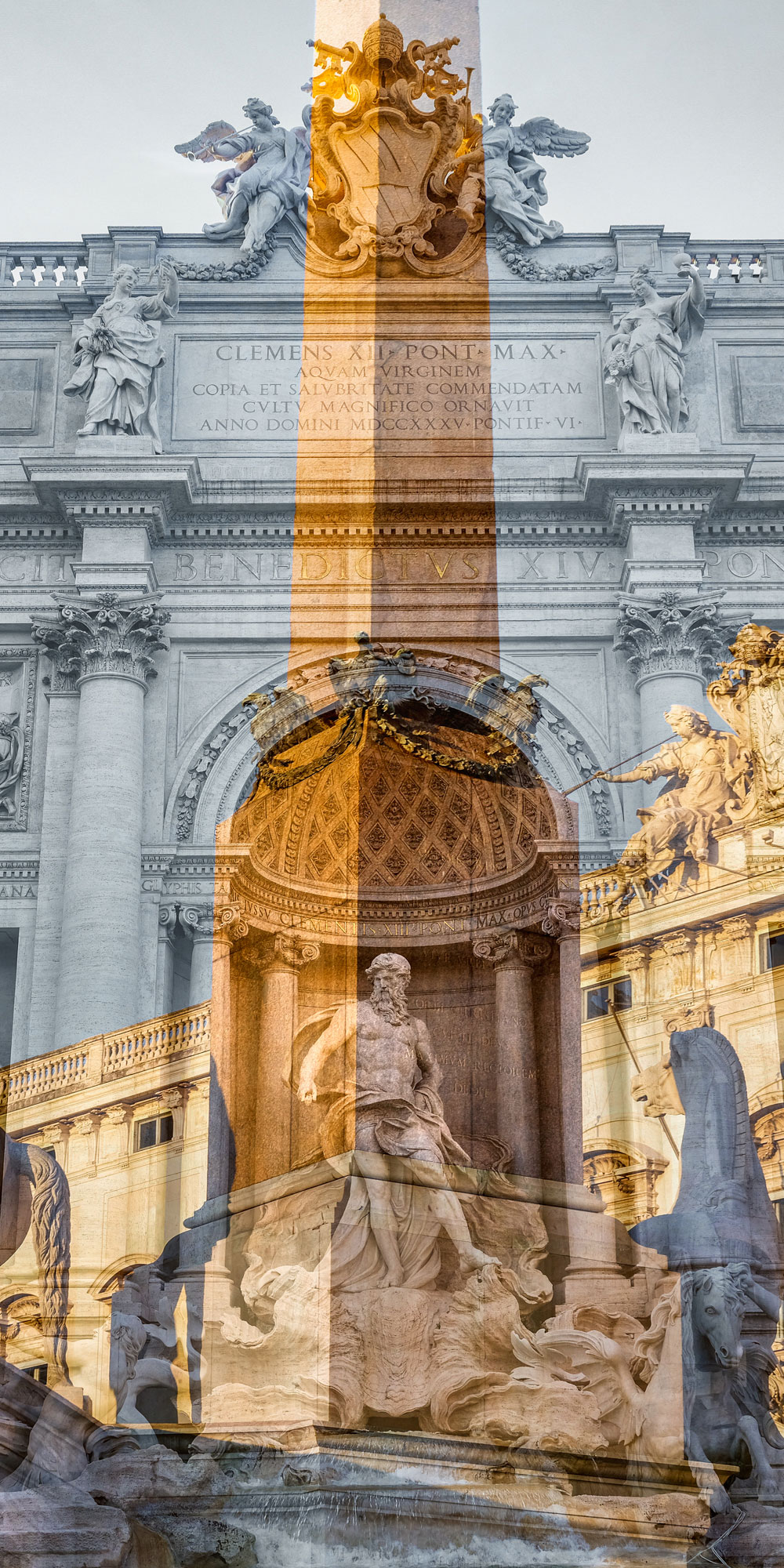 GLORY
Rome, Italy, 2019
81 x 41 in / 2055 x 1040 mm
97 x 49 in / 2465 x 1245 mm
121 x 61 in / 3075 x 1550 mm

Photograph printed on stainless steel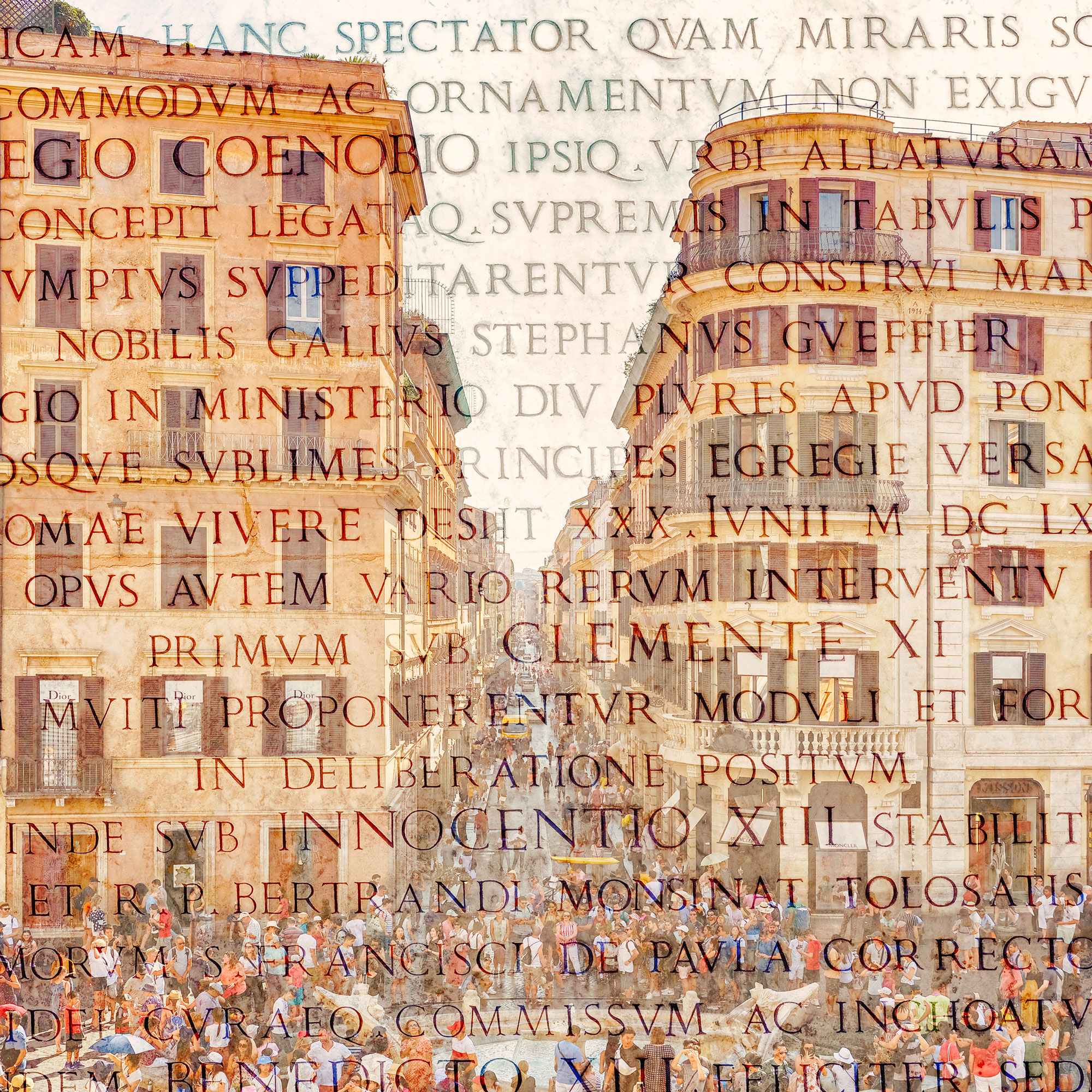 VIA DEI CONDOTTI
Rome, Italy, 2019
41 x 41 in / 1040 x 1040 mm
49 x 49 in / 1245 x 1245 mm
61 x 61 in / 1550 x 1550 mm

Photograph printed on stainless steel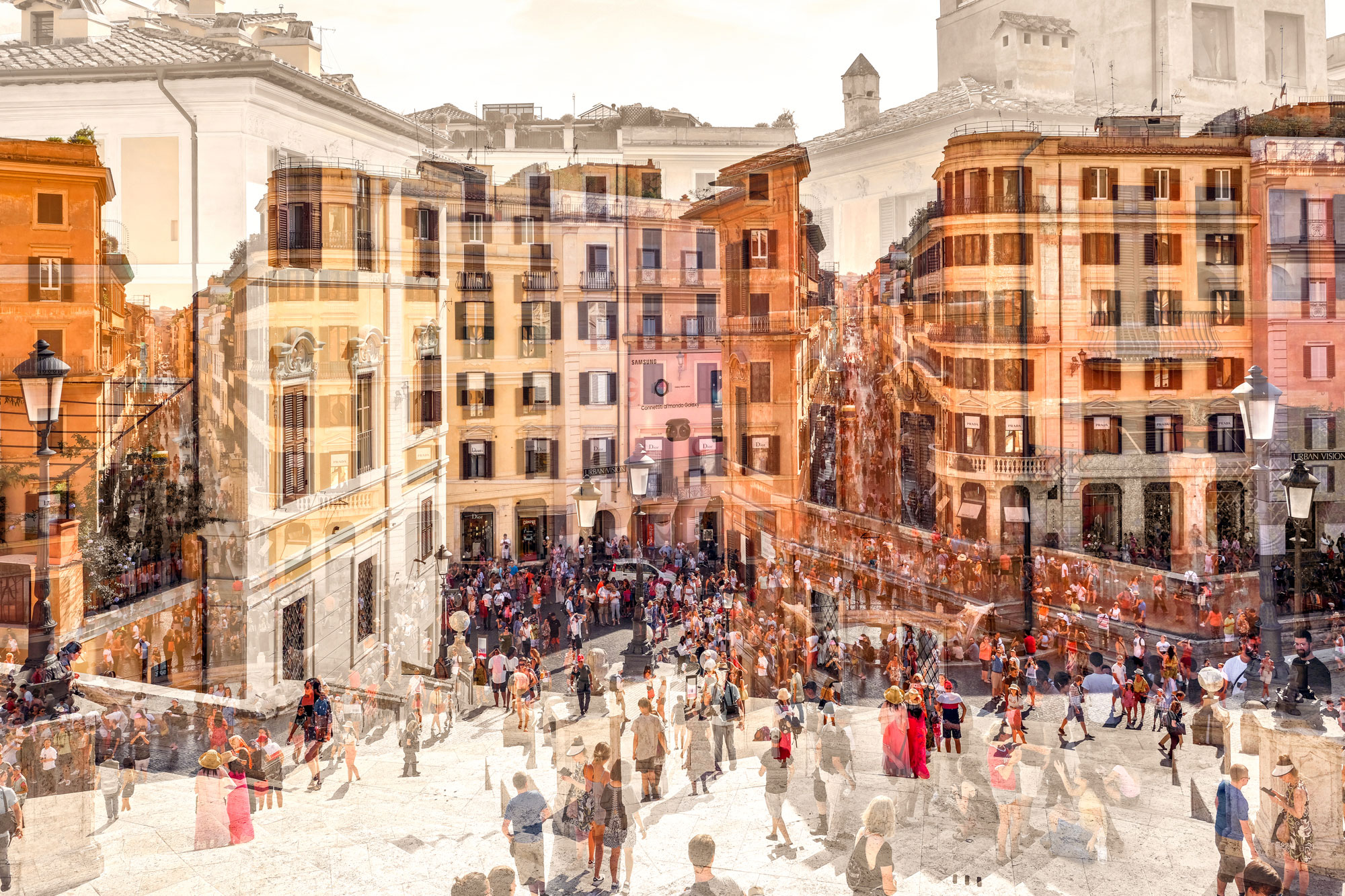 PIAZZA DI SPAGNA
Rome, Italy, 2019
41 x 61 in / 1040 x 1550 mm
49 x 73 in / 1245 x 1855 mm
61 x 91 in / 1550 x 2310 mm

Photograph printed on stainless steel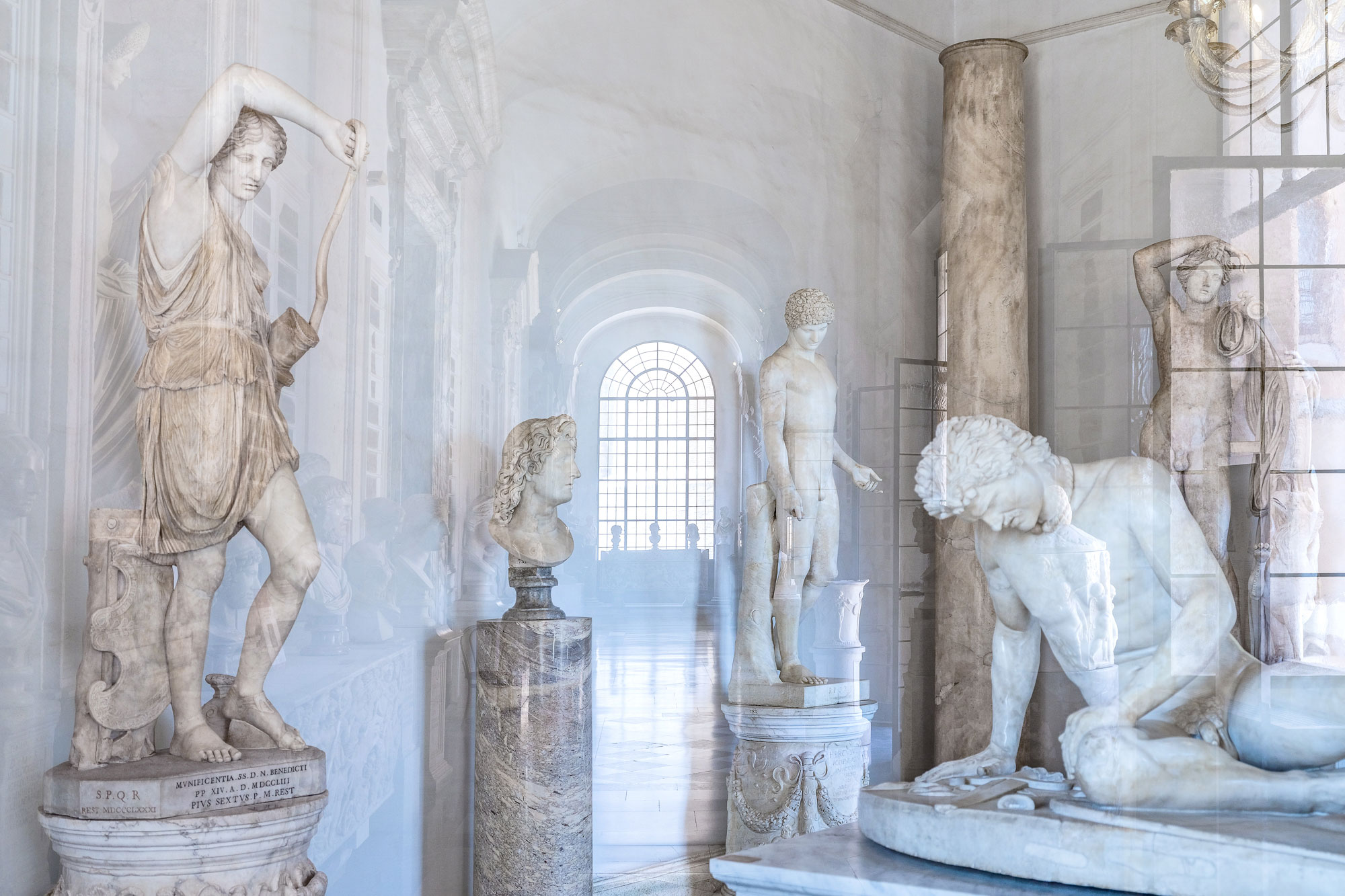 GLADIATOR
Rome, Italy, 2019
41 x 61 in / 1040 x 1550 mm
49 x 73 in / 1245 x 1855 mm
61 x 91 in / 1550 x 2310 mm

Photograph printed on stainless steel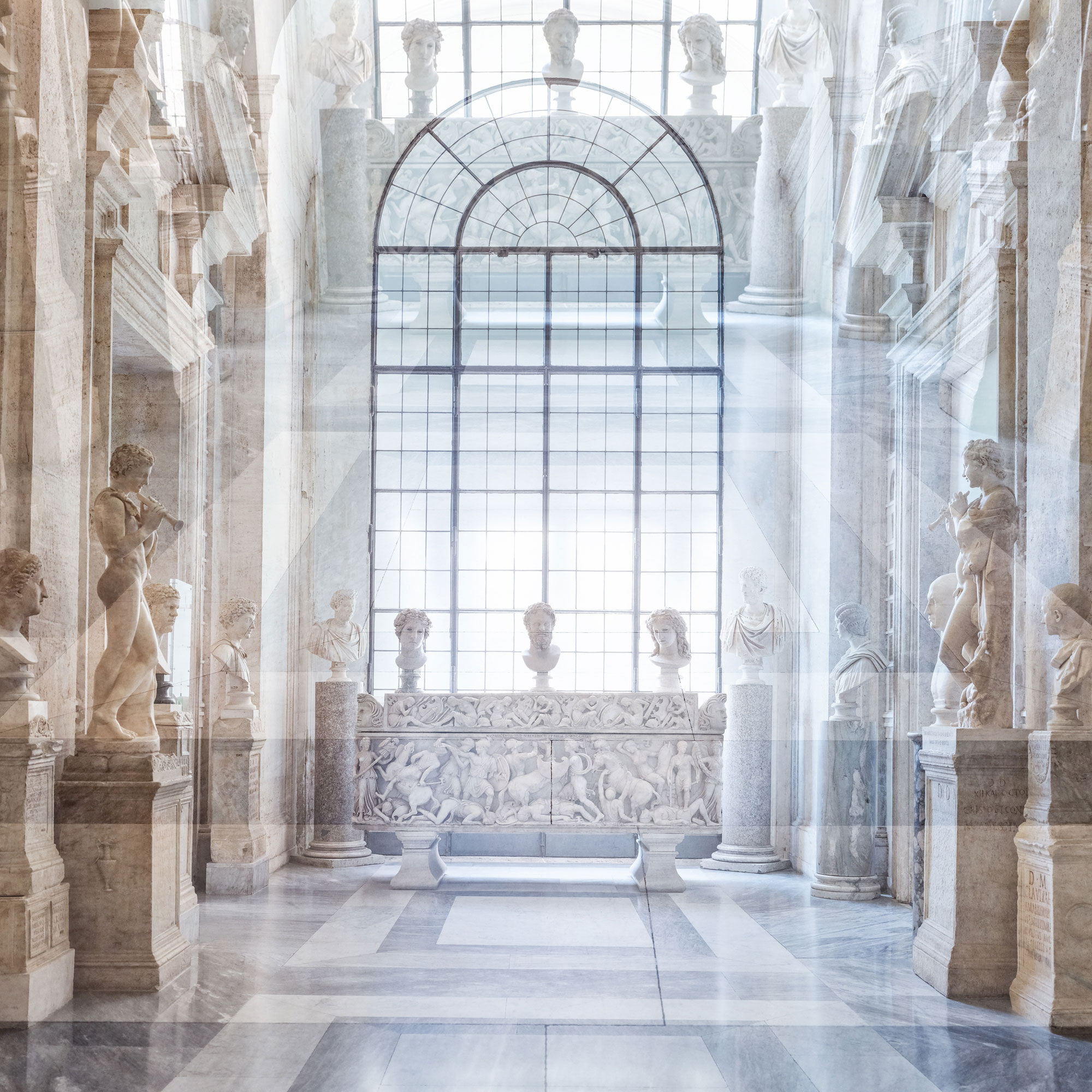 GALLERIA DE LA MITOLOGIA
Rome, Italy, 2019
41 x 41 in / 1040 x 1040 mm
49 x 49 in / 1245 x 1245 mm
61 x 61 in / 1550 x 1550 mm

Photograph printed on stainless steel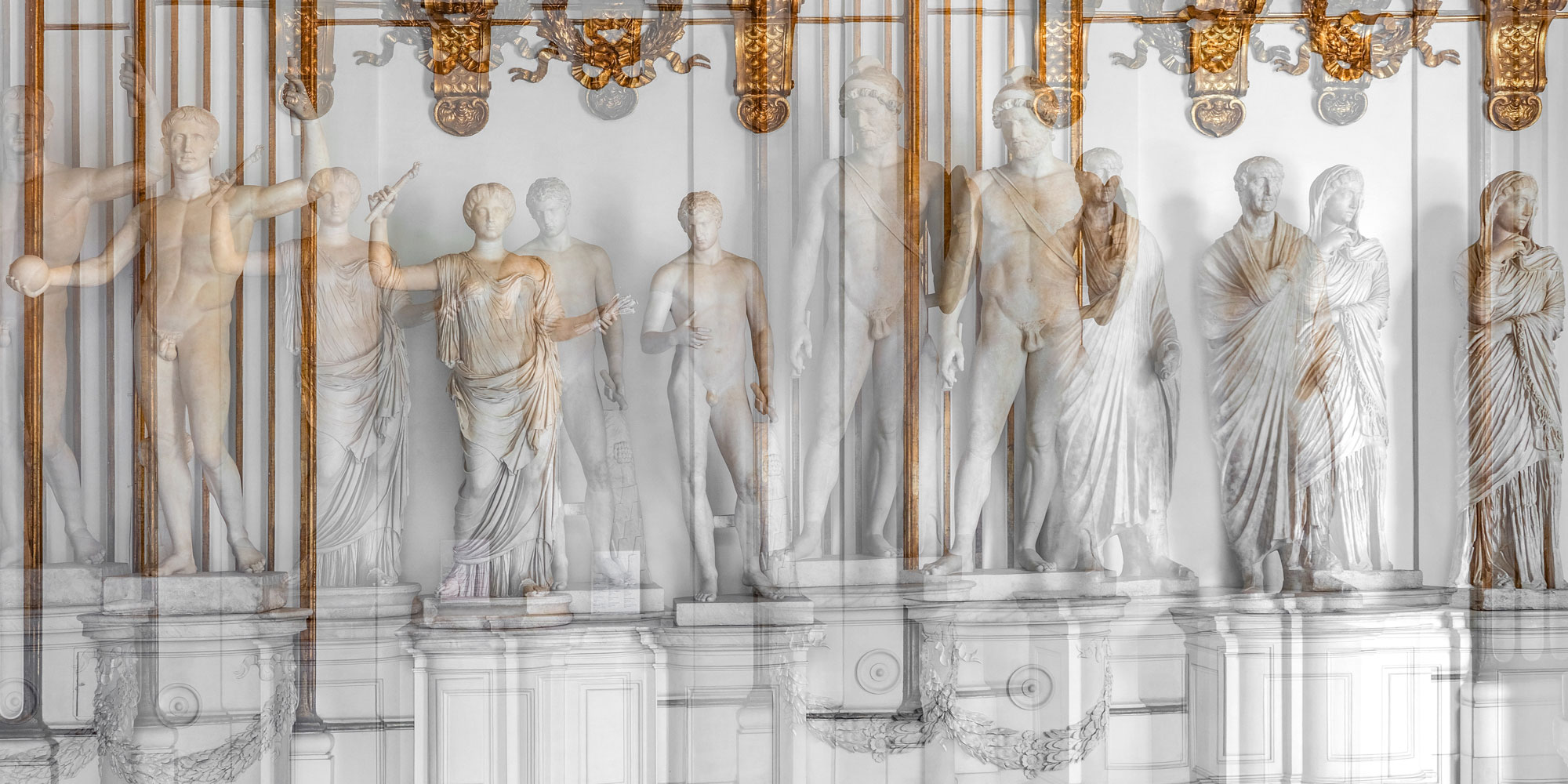 FINZIONE
Rome, Italy, 2019
41 x 81 in / 1040 x 2055 mm
49 x 97 in / 1245 x 2465 mm
61 x 121 in / 1550 x 3075 mm

Photograph printed on stainless steel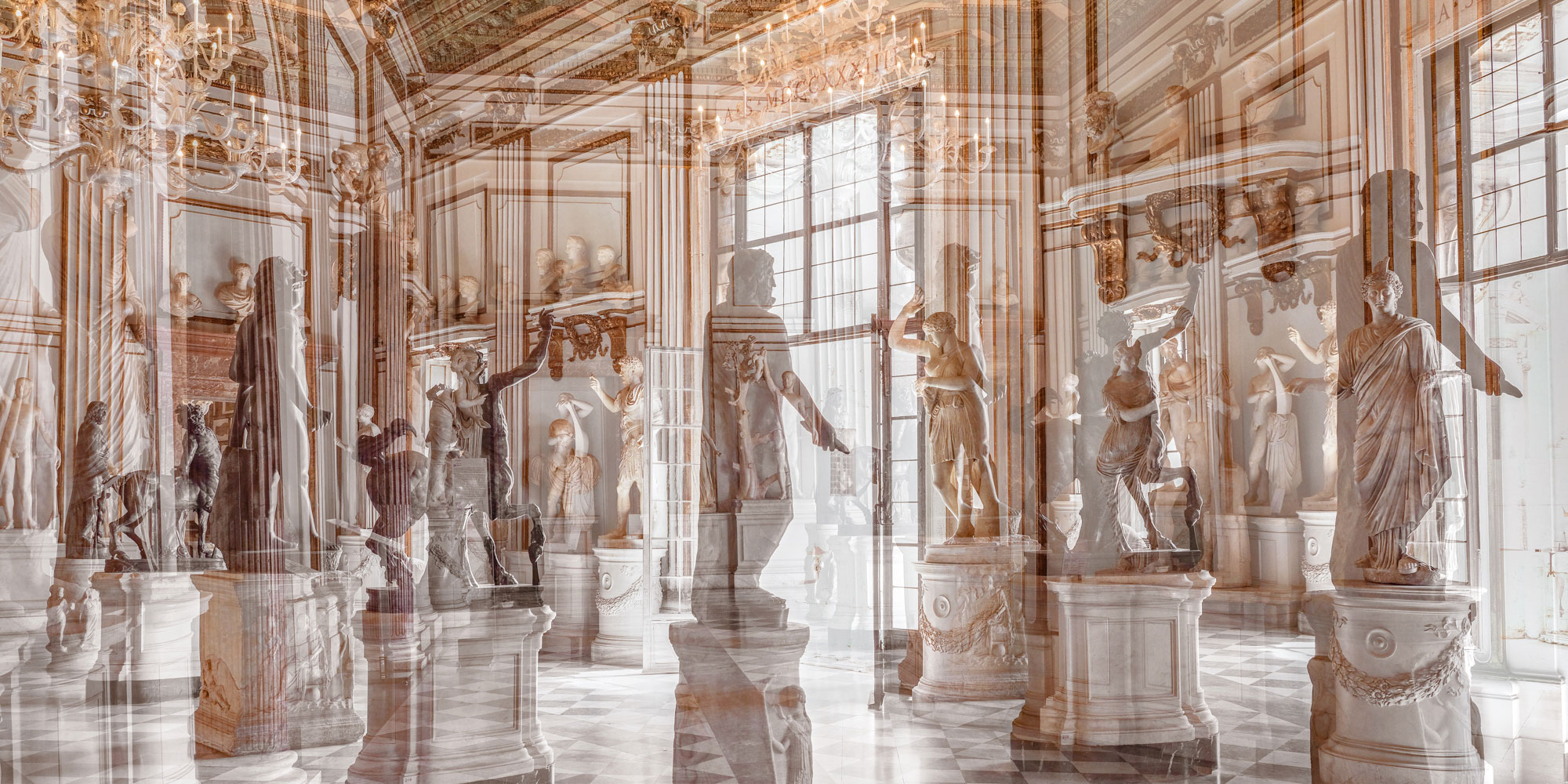 ICONOGRAFIA
Rome, Italy, 2019
41 x 81 in / 1040 x 2055 mm
49 x 97 in / 1245 x 2465 mm
61 x 121 in / 1550 x 3075 mm

Photograph printed on stainless steel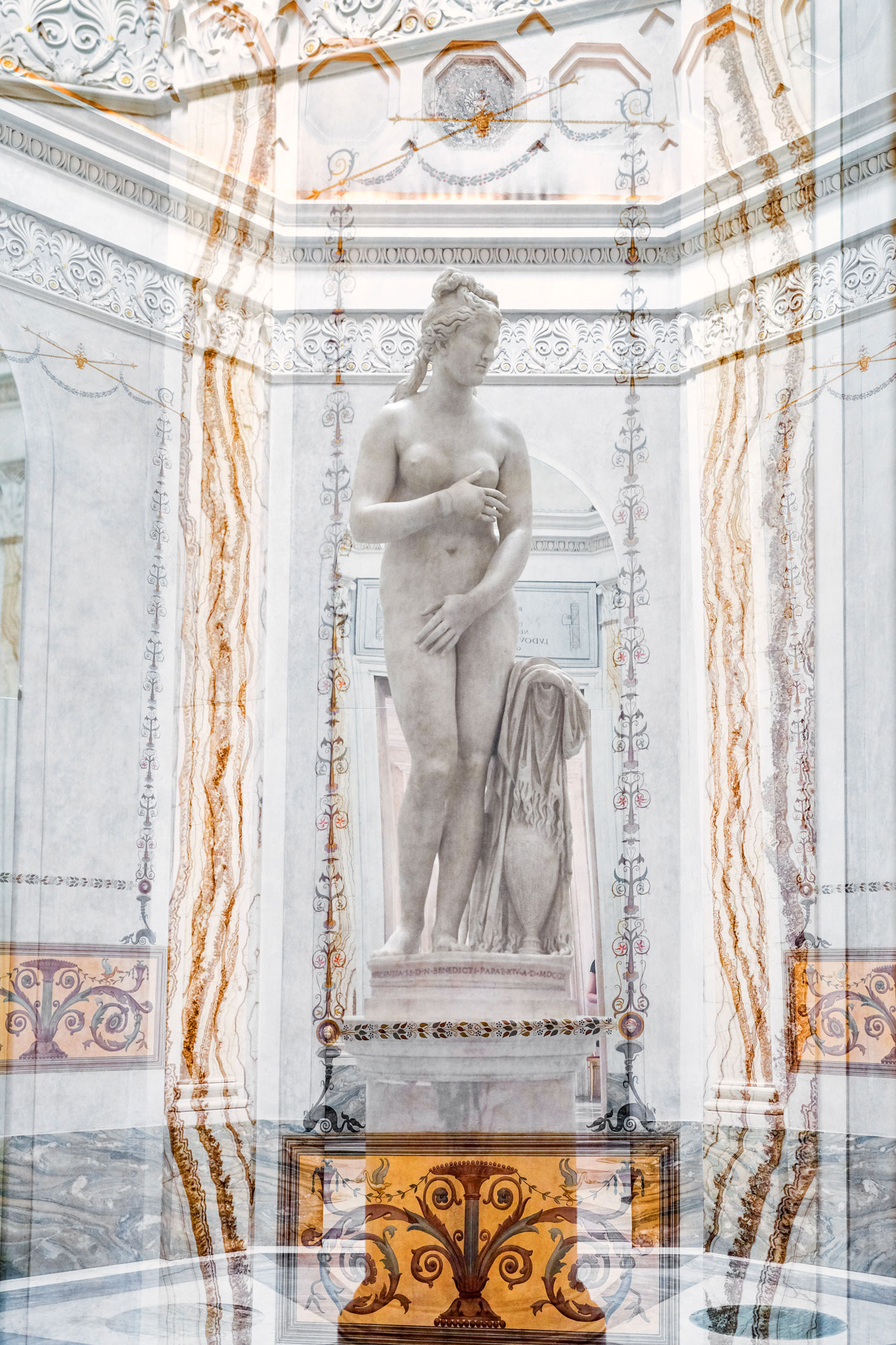 CABINET OF VENUS
Rome, Italy, 2019
61 x 41 in / 1550 x 1040 mm
73 x 48 in / 1855 x 1250 mm
91 x 61 in / 2310 x 1550 mm

Photograph printed on stainless steel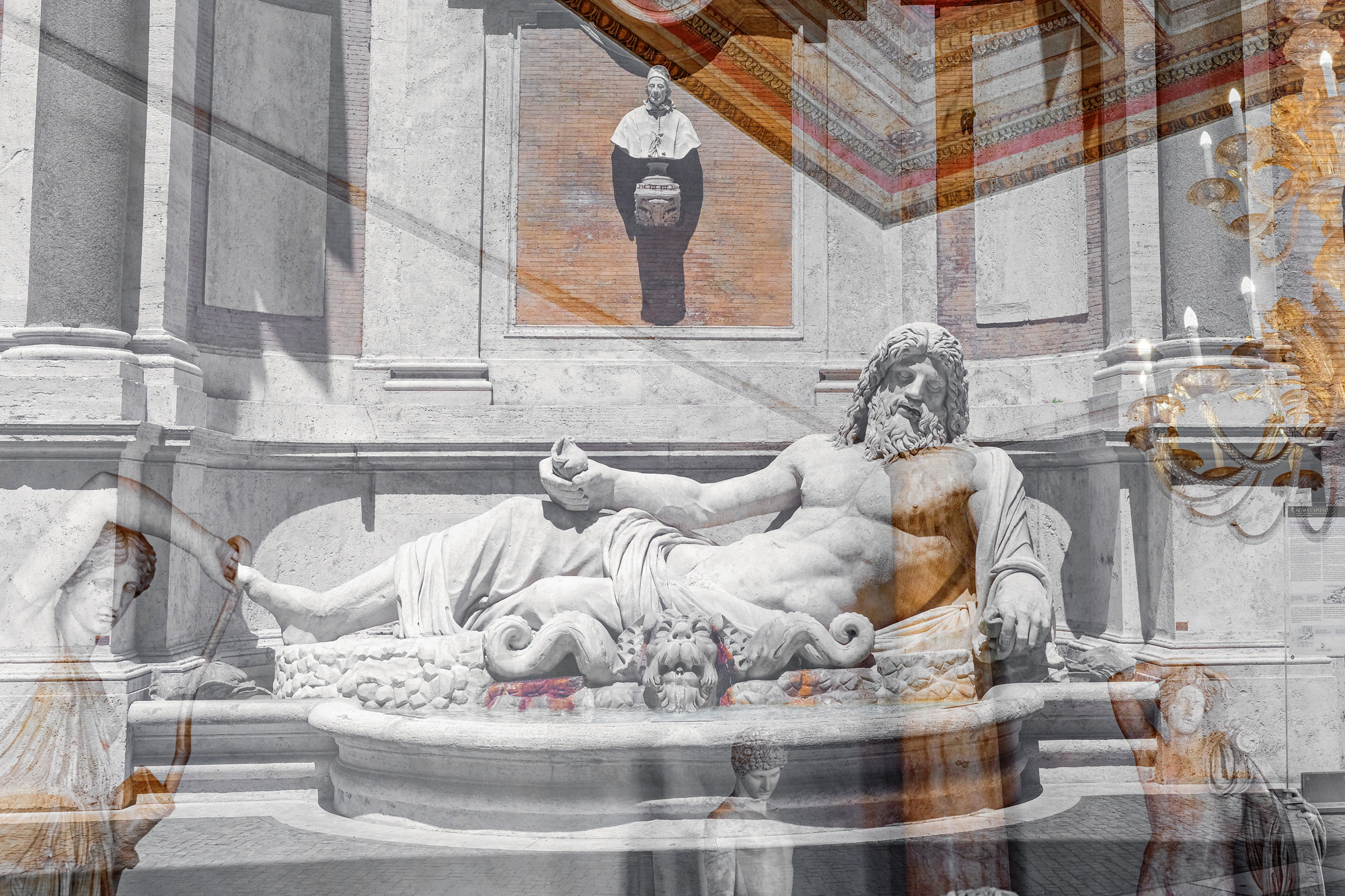 OCEANO
Rome, Italy, 2019
41 x 61 in / 1040 x 1550 mm
49 x 73 in / 1245 x 1855 mm
61 x 91 in / 1550 x 2310 mm

Photograph printed on stainless steel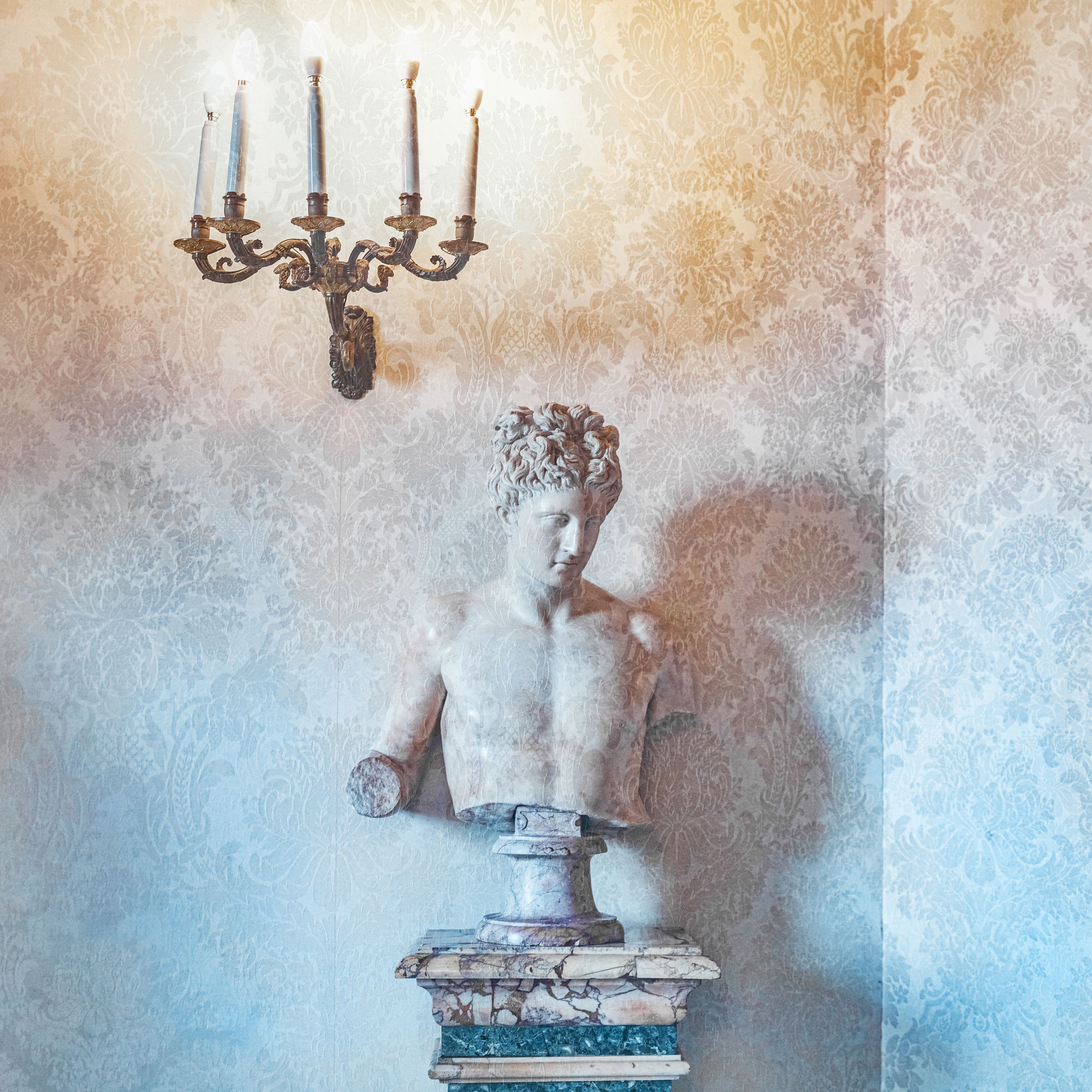 ALBA
Rome, Italy, 2019
41 x 41 in / 1040 x 1040 mm
49 x 49 in / 1245 x 1245 mm
61 x 61 in / 1550 x 1550 mm

Photograph printed on stainless steel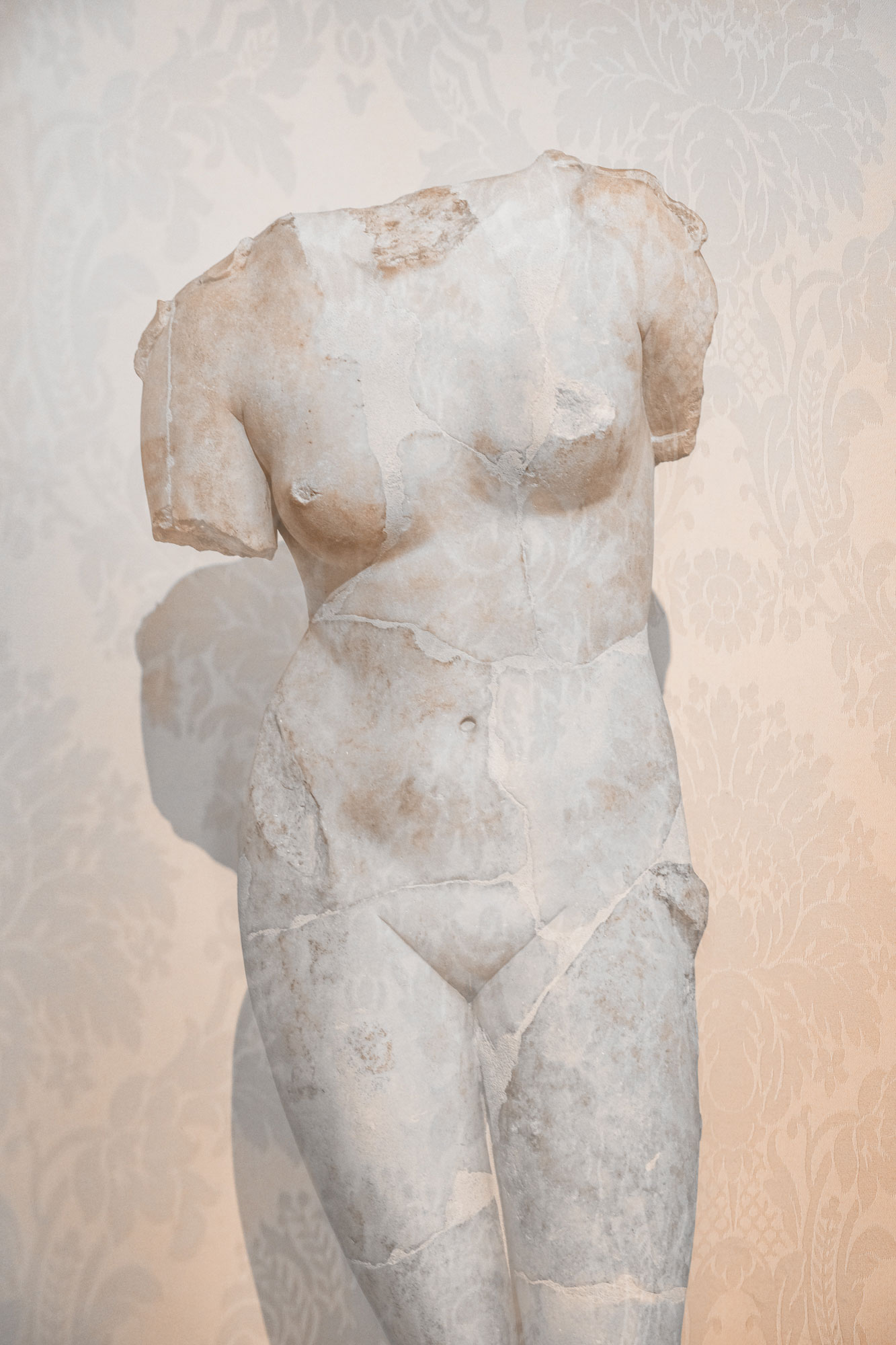 IMPRESSA
Rome, Italy, 2019
61 x 41 in / 1550 x 1040 mm
73 x 48 in / 1855 x 1250 mm
91 x 61 in / 2310 x 1550 mm

Photograph printed on stainless steel

CAPUT MUNDI
Rome, Italy, 2019
31 x 91 in / 785 x 2310 mm
41 x 121 in / 1040 x 3075 mm
49 x 145 in / 1245 x 3685 mm

Photograph printed on stainless steel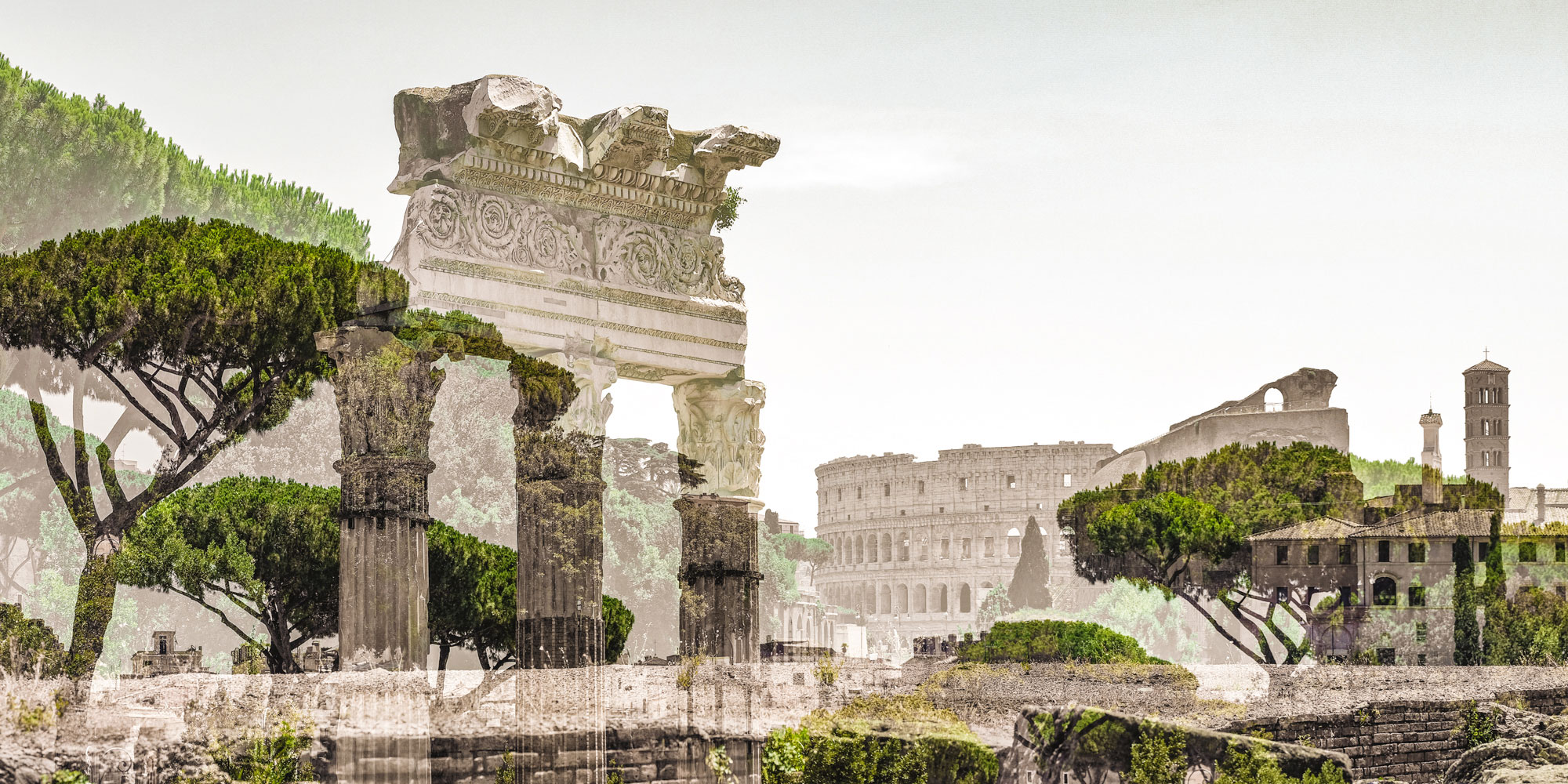 ERIDITA
Rome, Italy, 2019
41 x 81 in / 1040 x 2055 mm
49 x 97 in / 1245 x 2465 mm
61 x 121 in / 1550 x 3075 mm

Photograph printed on stainless steel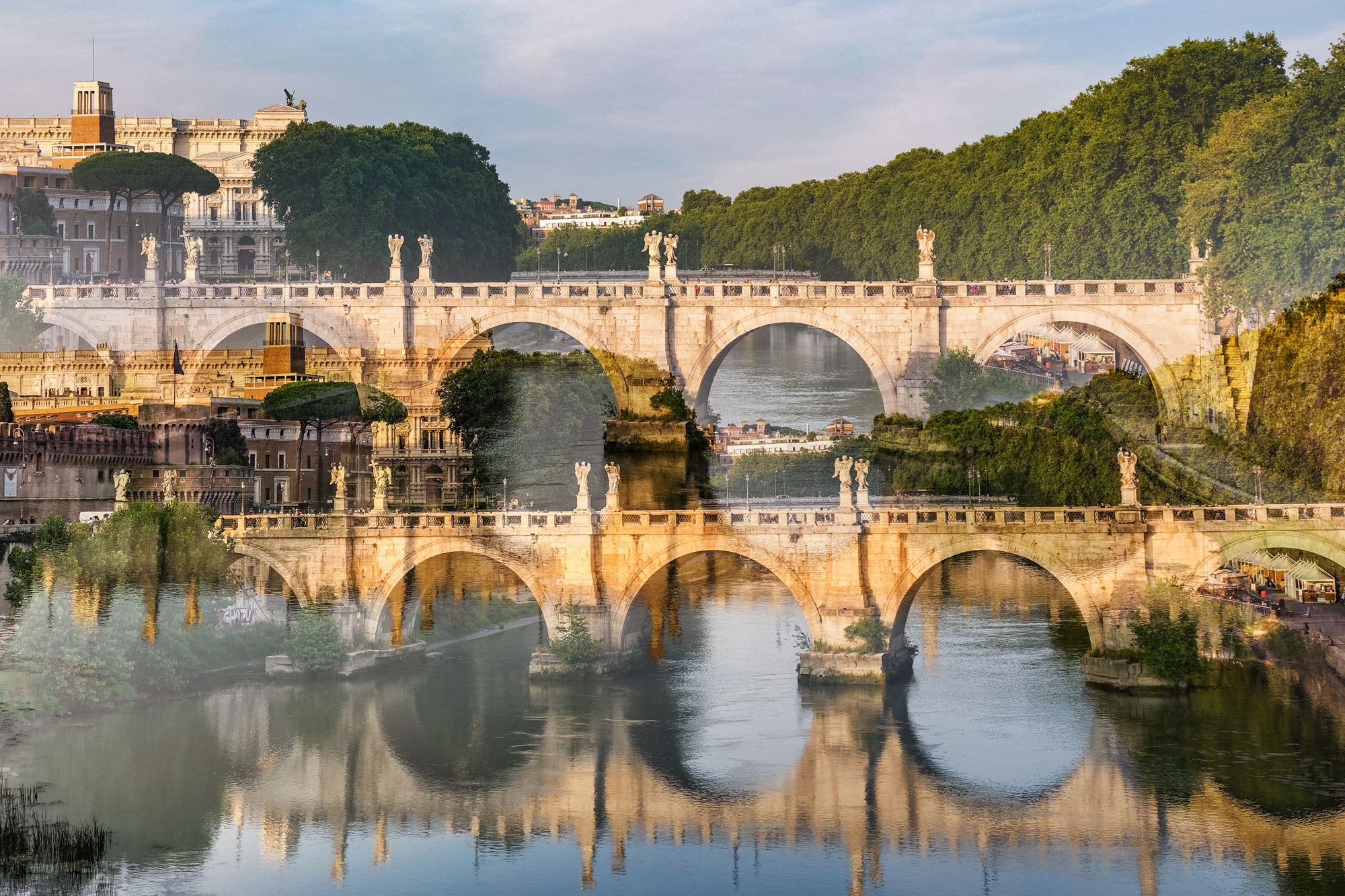 TEVERE
Rome, Italy, 2019
41 x 61 in / 1040 x 1550 mm
49 x 73 in / 1245 x 1855 mm
61 x 91 in / 1550 x 2310 mm

Photograph printed on stainless steel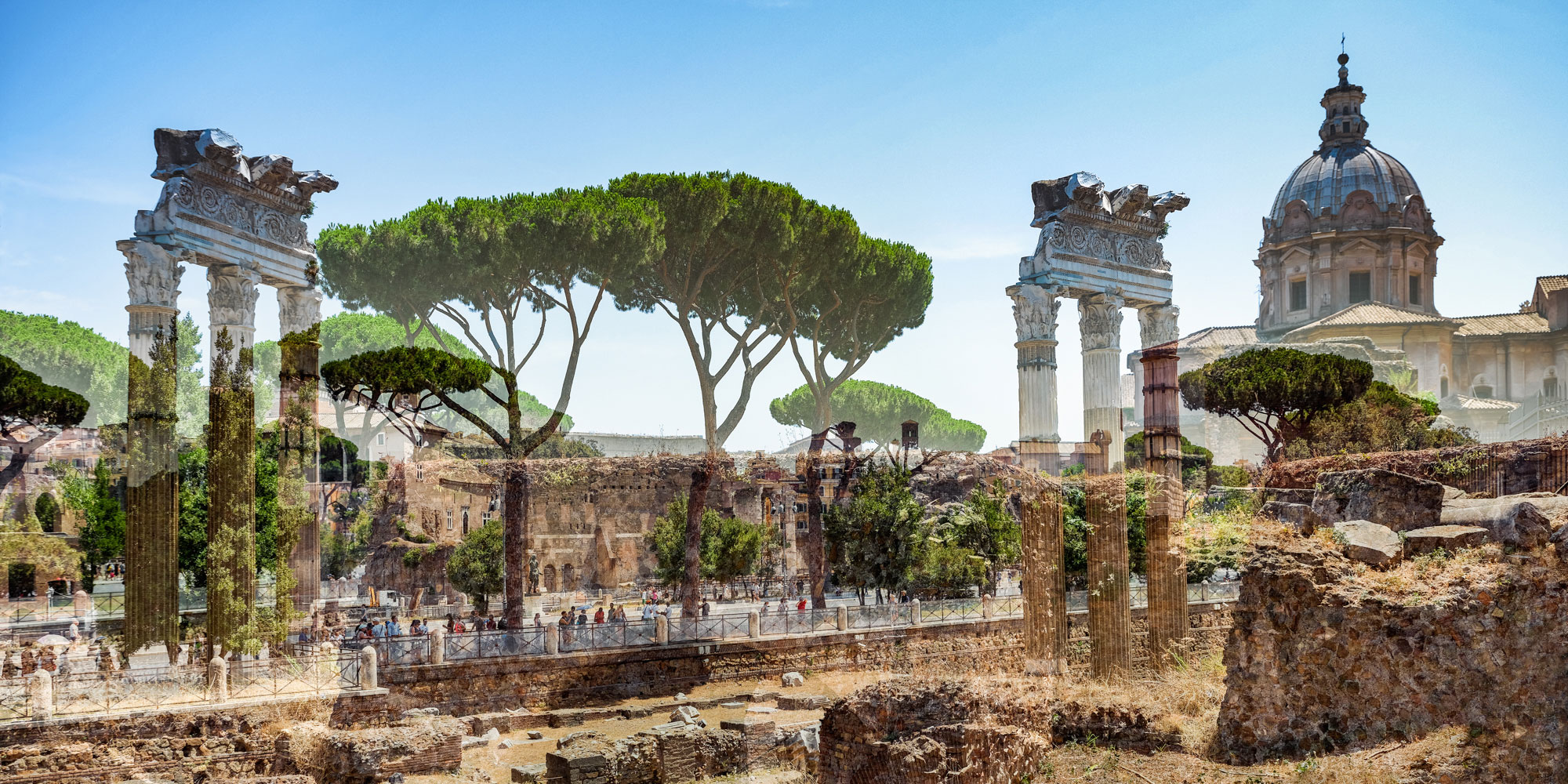 AGORA
Rome, Italy, 2019
41 x 81 in / 1040 x 2055 mm
49 x 97 in / 1245 x 2465 mm
61 x 121 in / 1550 x 3075 mm

Photograph printed on stainless steel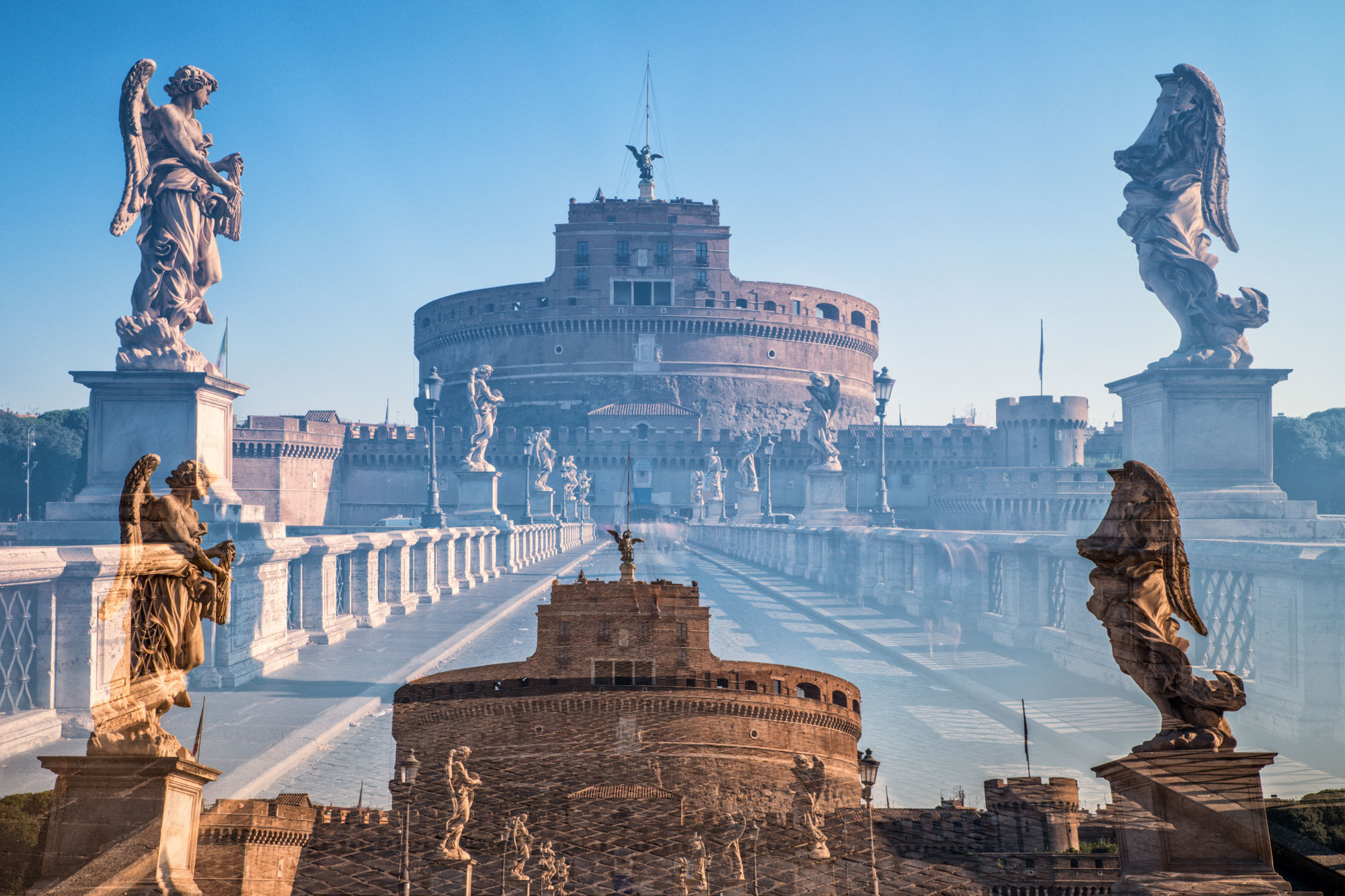 CASTEL SANT ANGELO
Rome, Italy, 2019
41 x 61 in / 1040 x 1550 mm
49 x 73 in / 1245 x 1855 mm
61 x 91 in / 1550 x 2310 mm

Photograph printed on stainless steel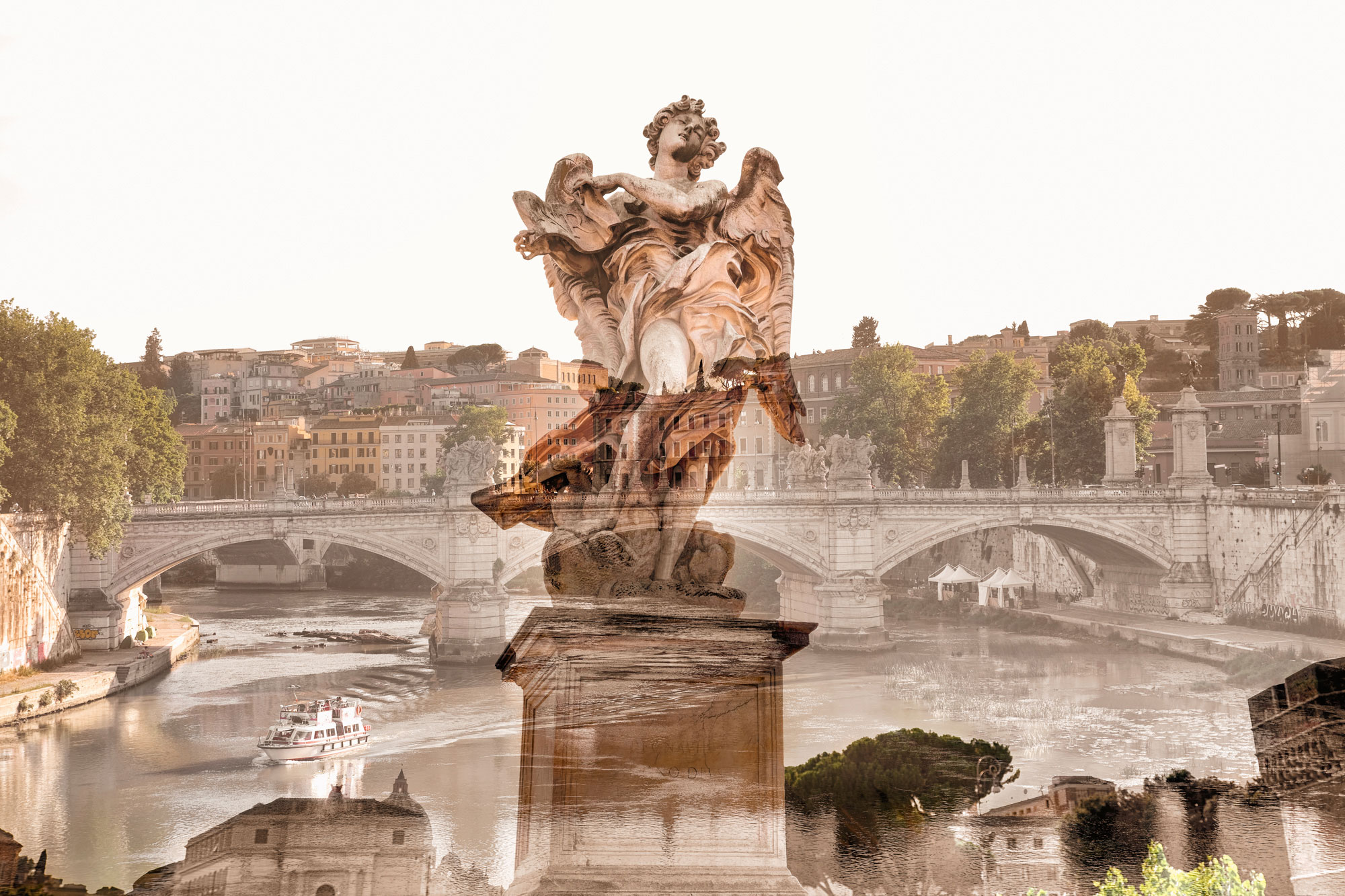 SUPERSCRIPTION
Rome, Italy, 2019
41 x 61 in / 1040 x 1550 mm
49 x 73 in / 1245 x 1855 mm
61 x 91 in / 1550 x 2310 mm

Photograph printed on stainless steel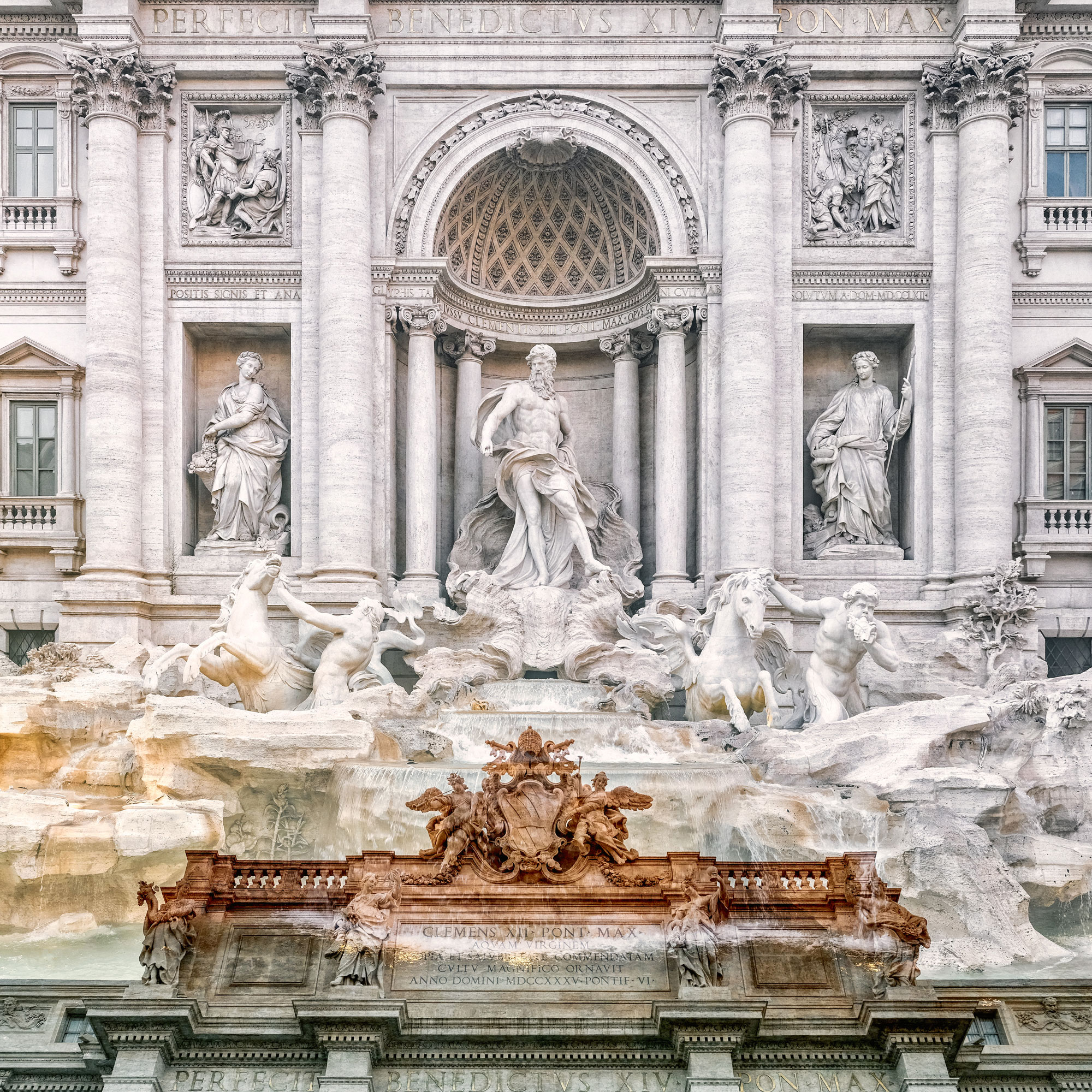 FELLINI
Rome, Italy, 2019
41 x 41 in / 1040 x 1040 mm
49 x 49 in / 1245 x 1245 mm
61 x 61 in / 1550 x 1550 mm

Photograph printed on stainless steel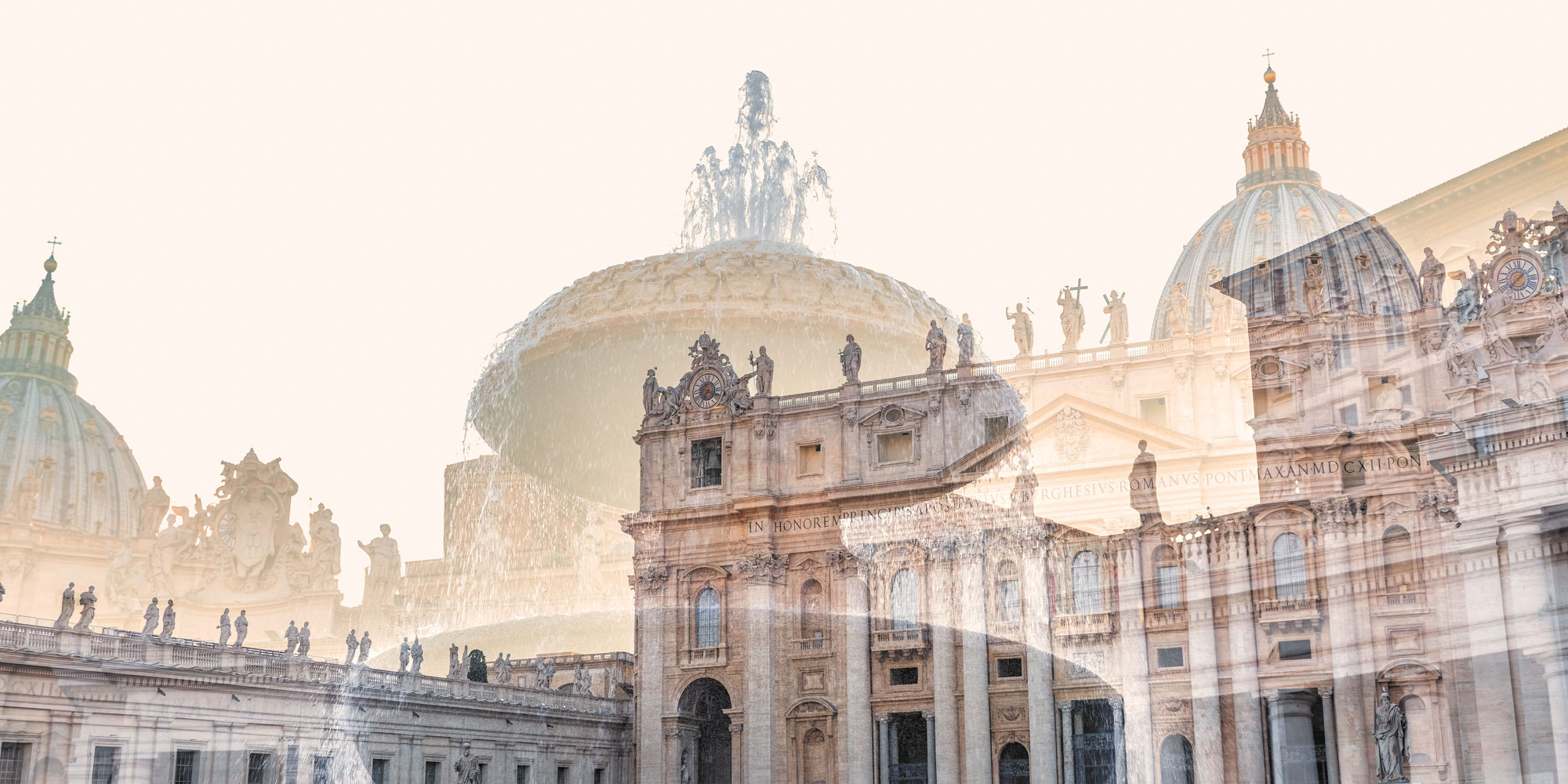 VATICANO
Rome, Italy, 2019
41 x 81 in / 1040 x 2055 mm
49 x 97 in / 1245 x 2465 mm
61 x 121 in / 1550 x 3075 mm

Photograph printed on stainless steel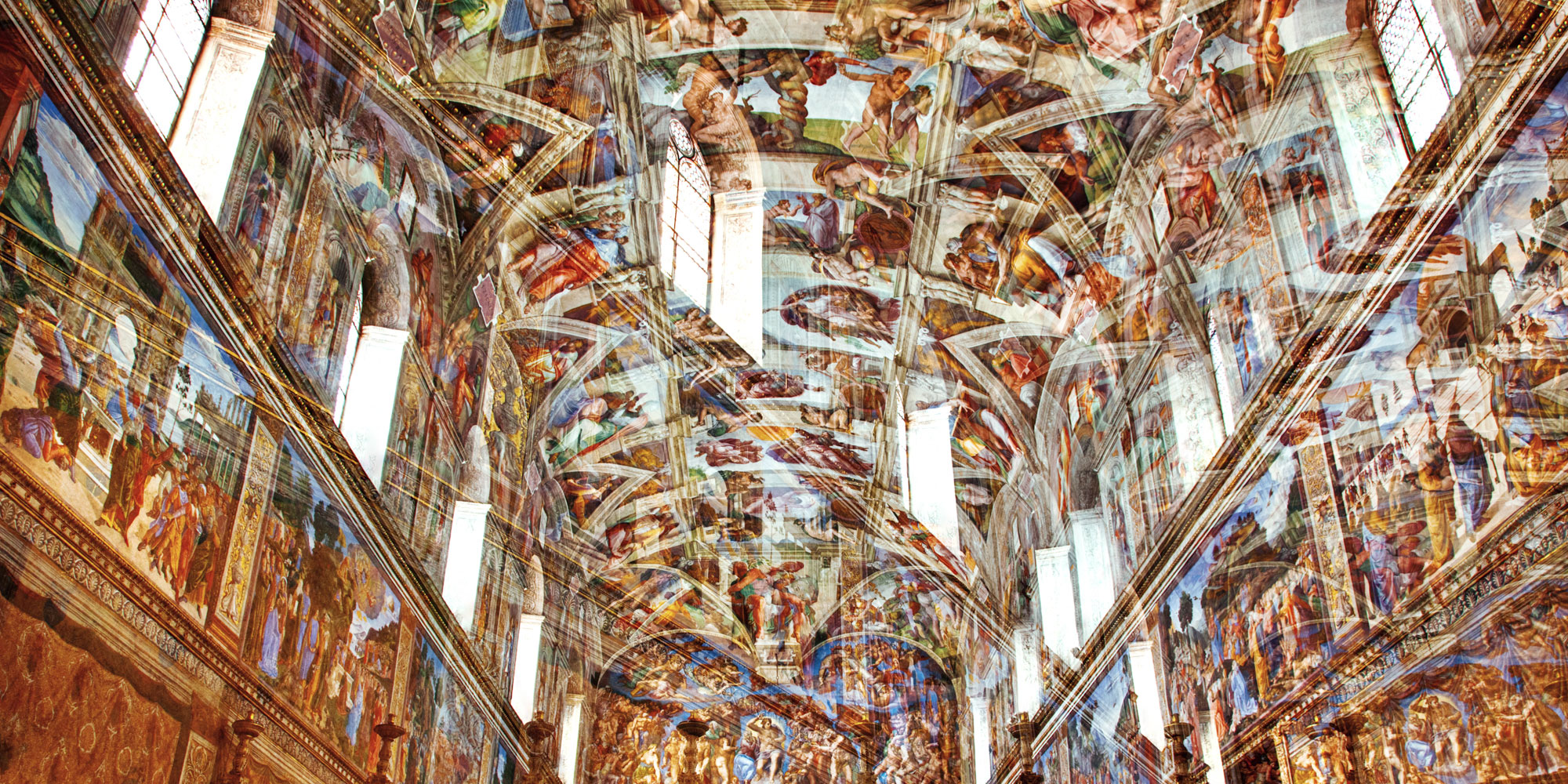 MASTERPIECE
Rome, Italy, 2010
41 x 81 in / 1040 x 2055 mm
49 x 97 in / 1245 x 2465 mm
61 x 121 in / 1550 x 3075 mm

Photograph printed on stainless steel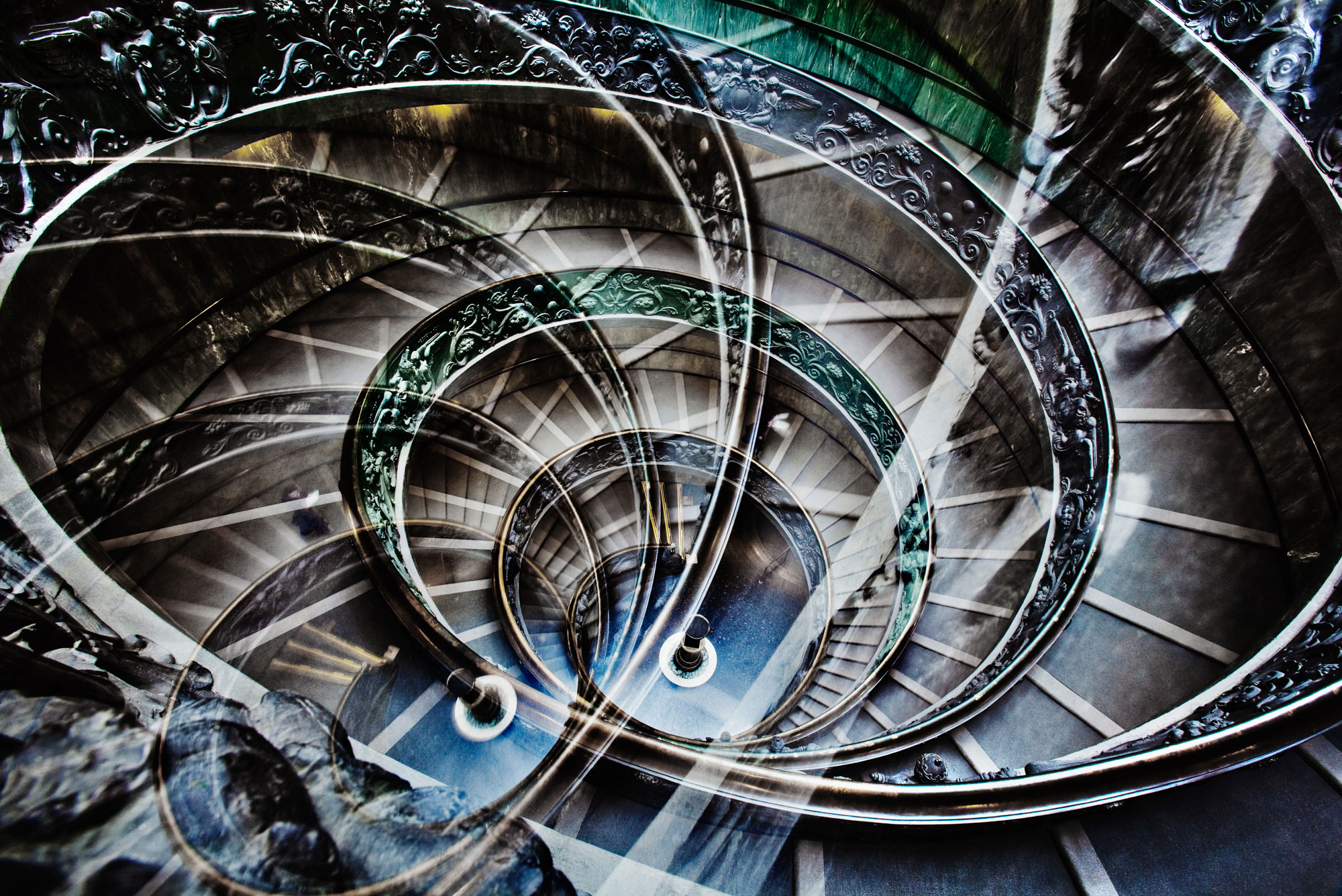 BOLERO
Rome, Italy, 2010
41 x 61 in / 1040 x 1550 mm
49 x 73 in / 1245 x 1855 mm
61 x 91 in / 1550 x 2310 mm

Photograph printed on stainless steel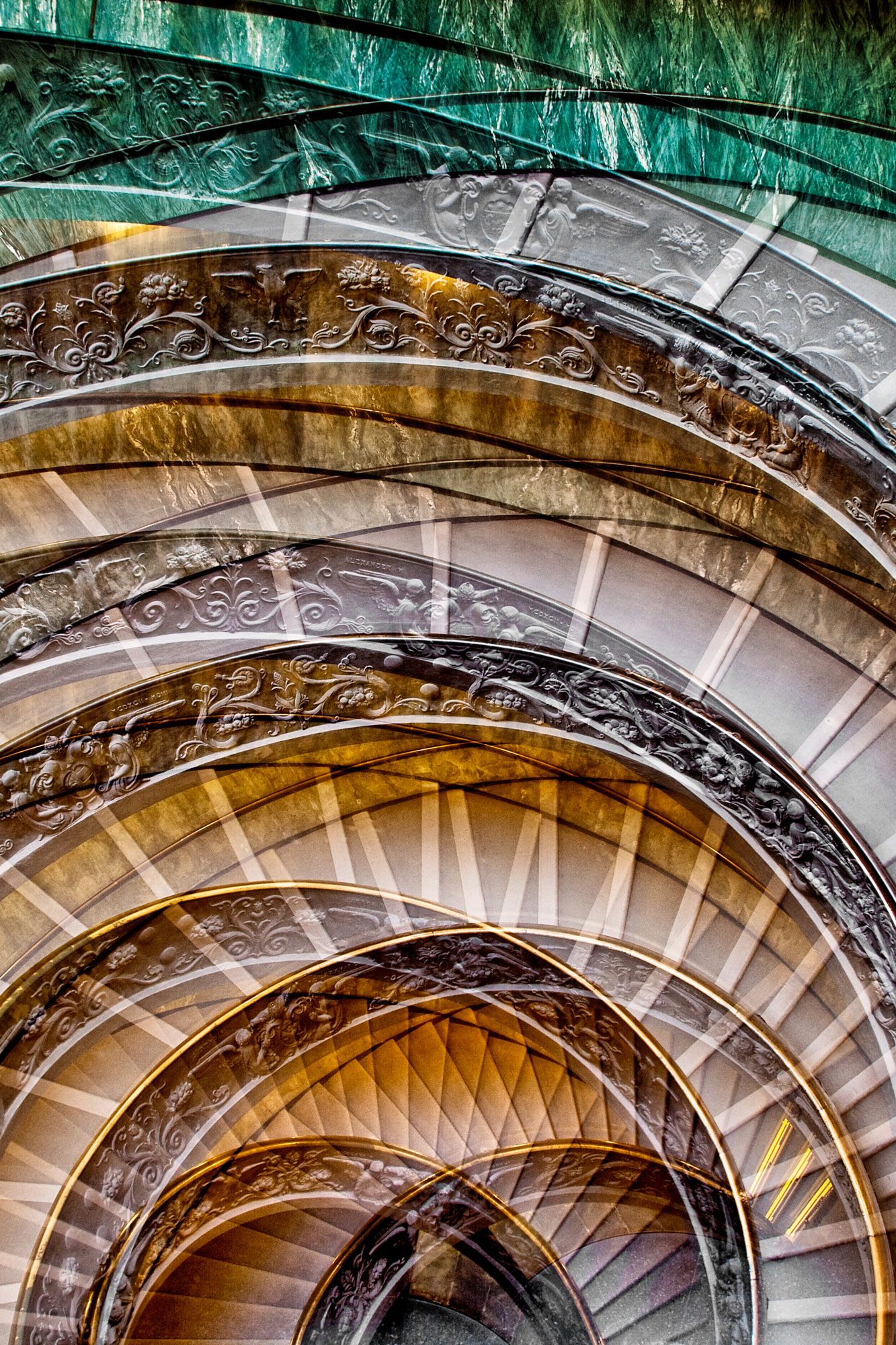 ELICA
Rome, Italy, 2010
61 x 41 in / 1550 x 1040 mm
73 x 48 in / 1855 x 1250 mm
91 x 61 in / 2310 x 1550 mm

Photograph printed on stainless steel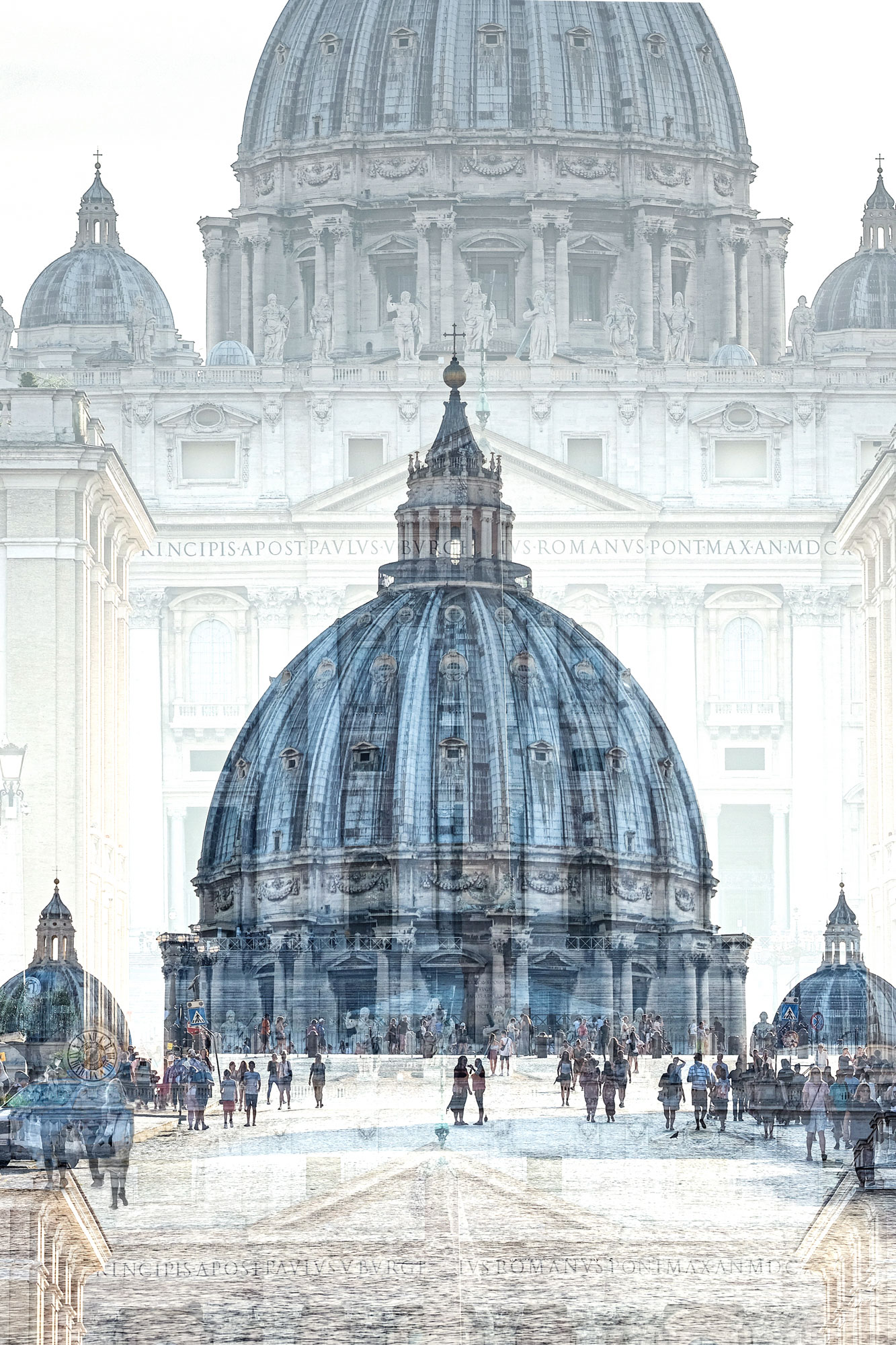 BASILICA
Rome, Italy, 2010
61 x 41 in / 1550 x 1040 mm
73 x 48 in / 1855 x 1250 mm
91 x 61 in / 2310 x 1550 mm

Photograph printed on stainless steel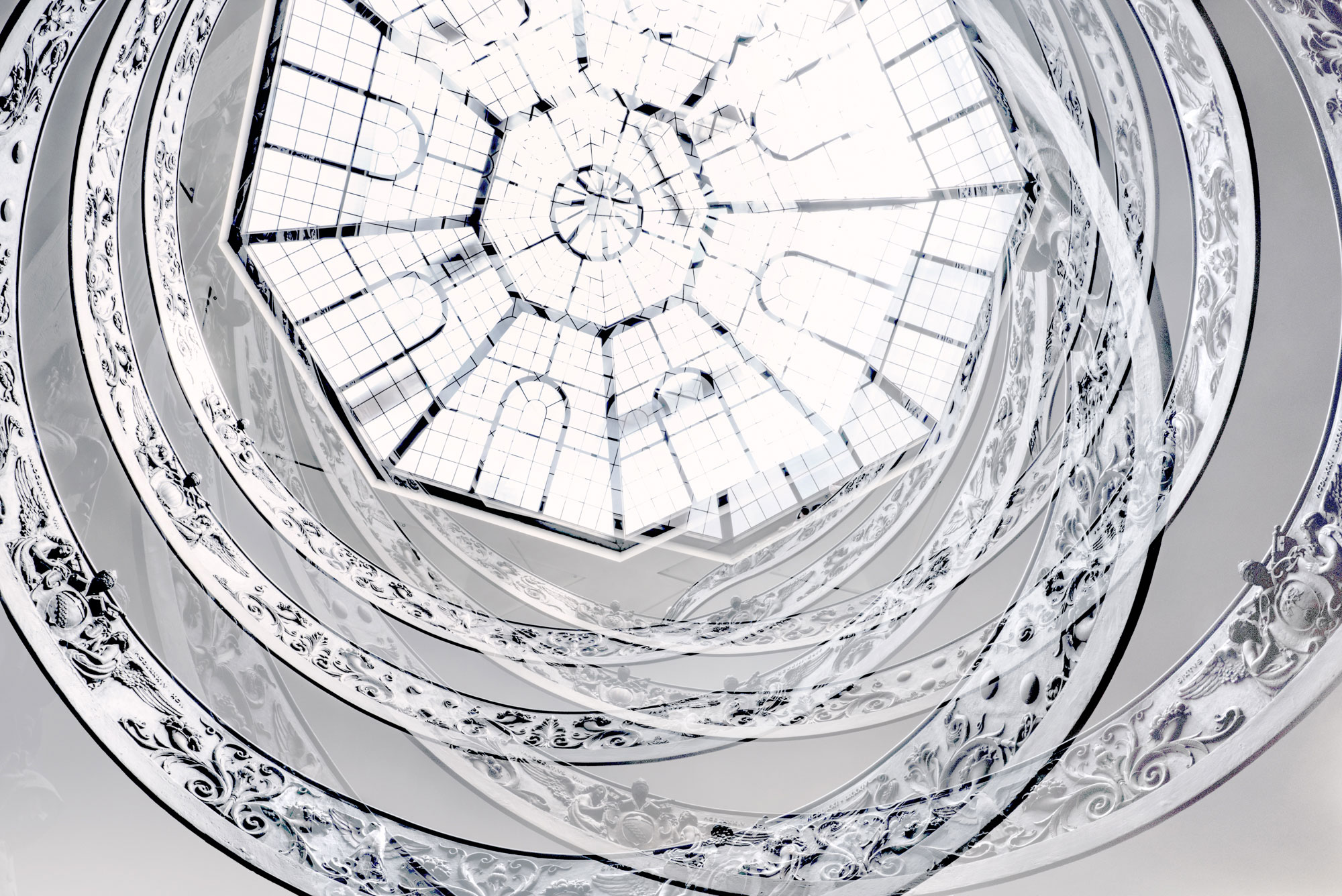 ROSACE
Rome, Italy, 2010
41 x 61 in / 1040 x 1550 mm
49 x 73 in / 1245 x 1855 mm
61 x 91 in / 1550 x 2310 mm

Photograph printed on stainless steel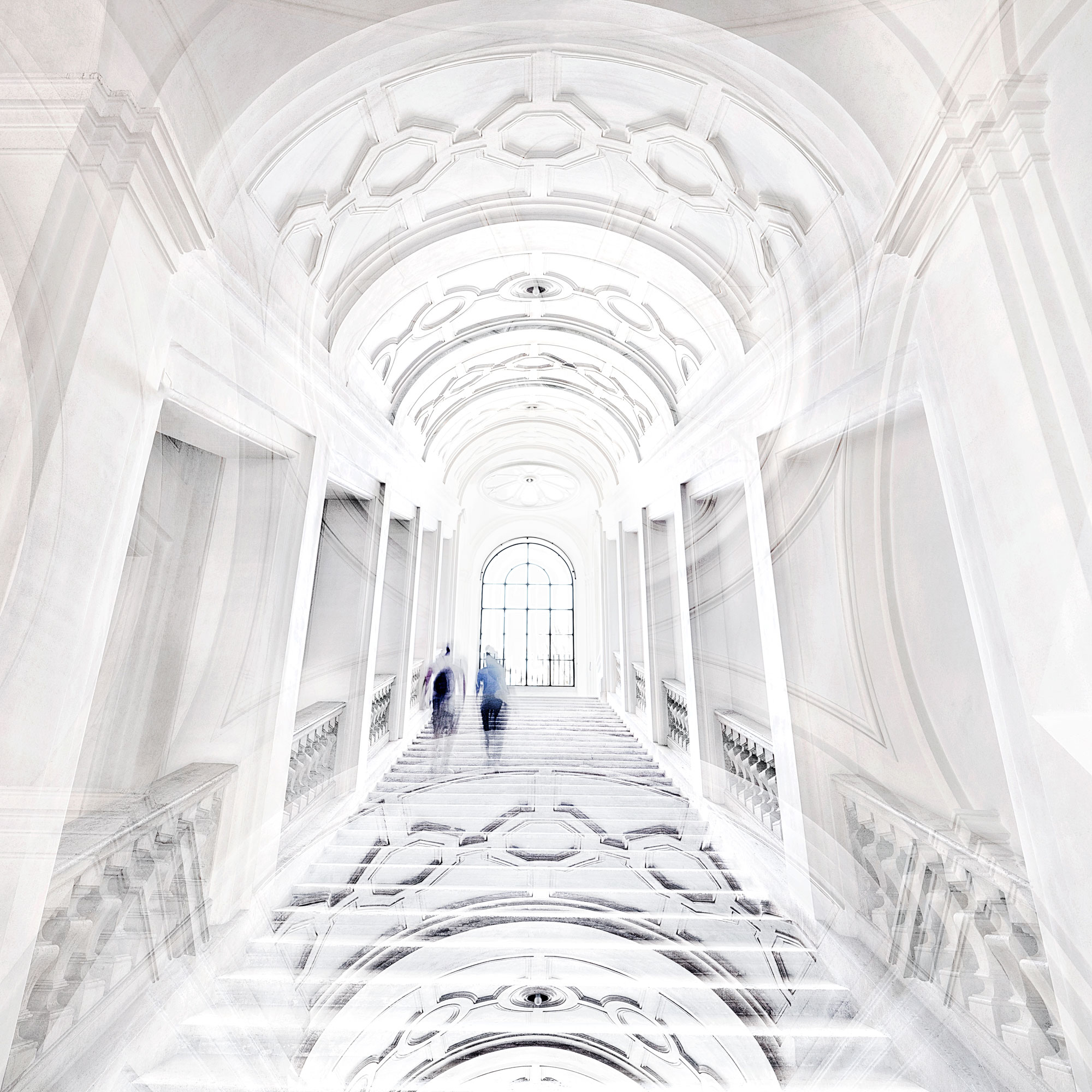 LA LEÇON
Rome, Italy, 2017
41 x 41 in / 1040 x 1040 mm
49 x 49 in / 1245 x 1245 mm
61 x 61 in / 1550 x 1550 mm

Photograph printed on stainless steel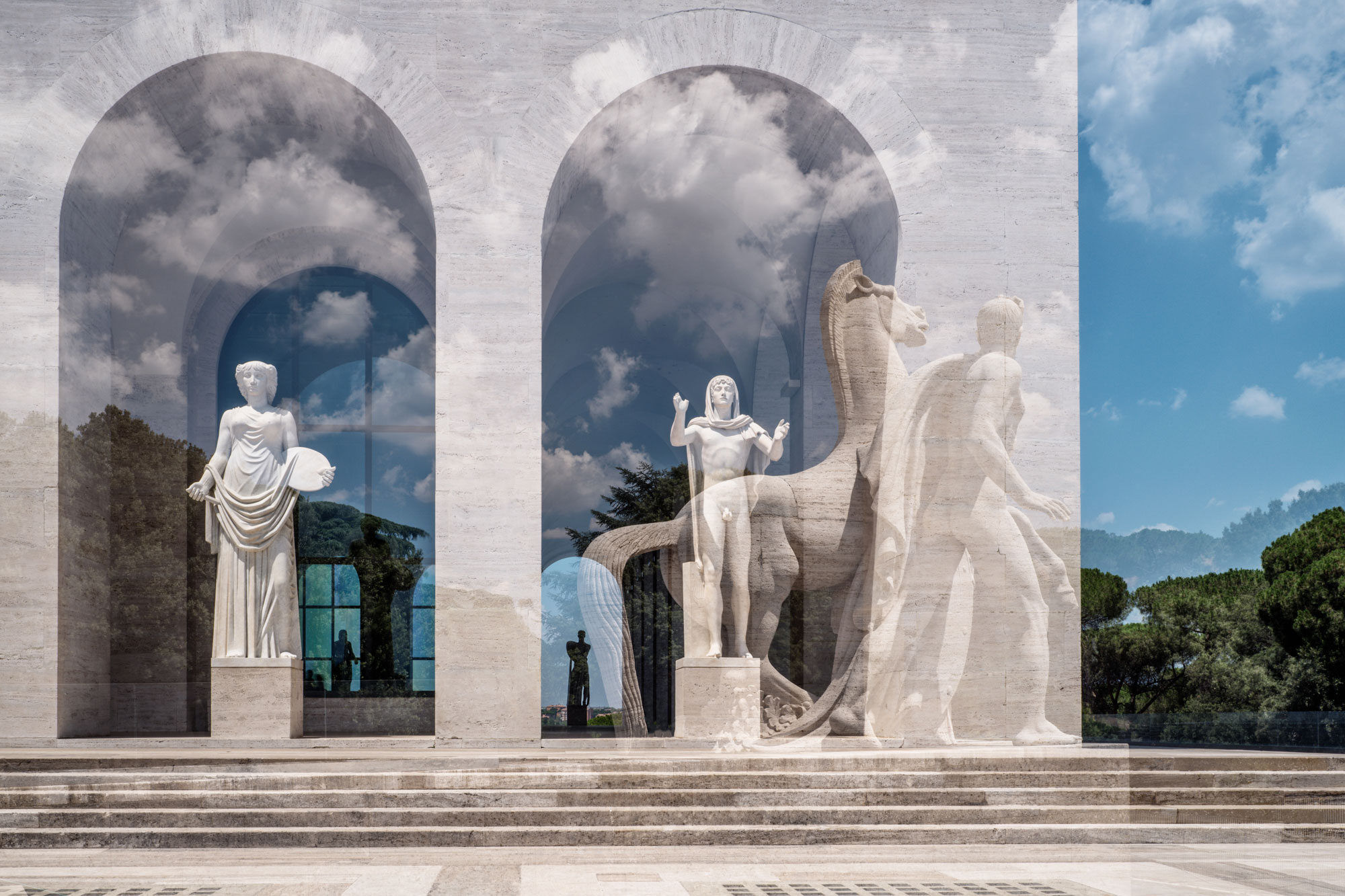 NARRAZIONE
Rome, Italy, 2017
41 x 61 in / 1040 x 1550 mm
49 x 73 in / 1245 x 1855 mm
61 x 91 in / 1550 x 2310 mm

Photograph printed on stainless steel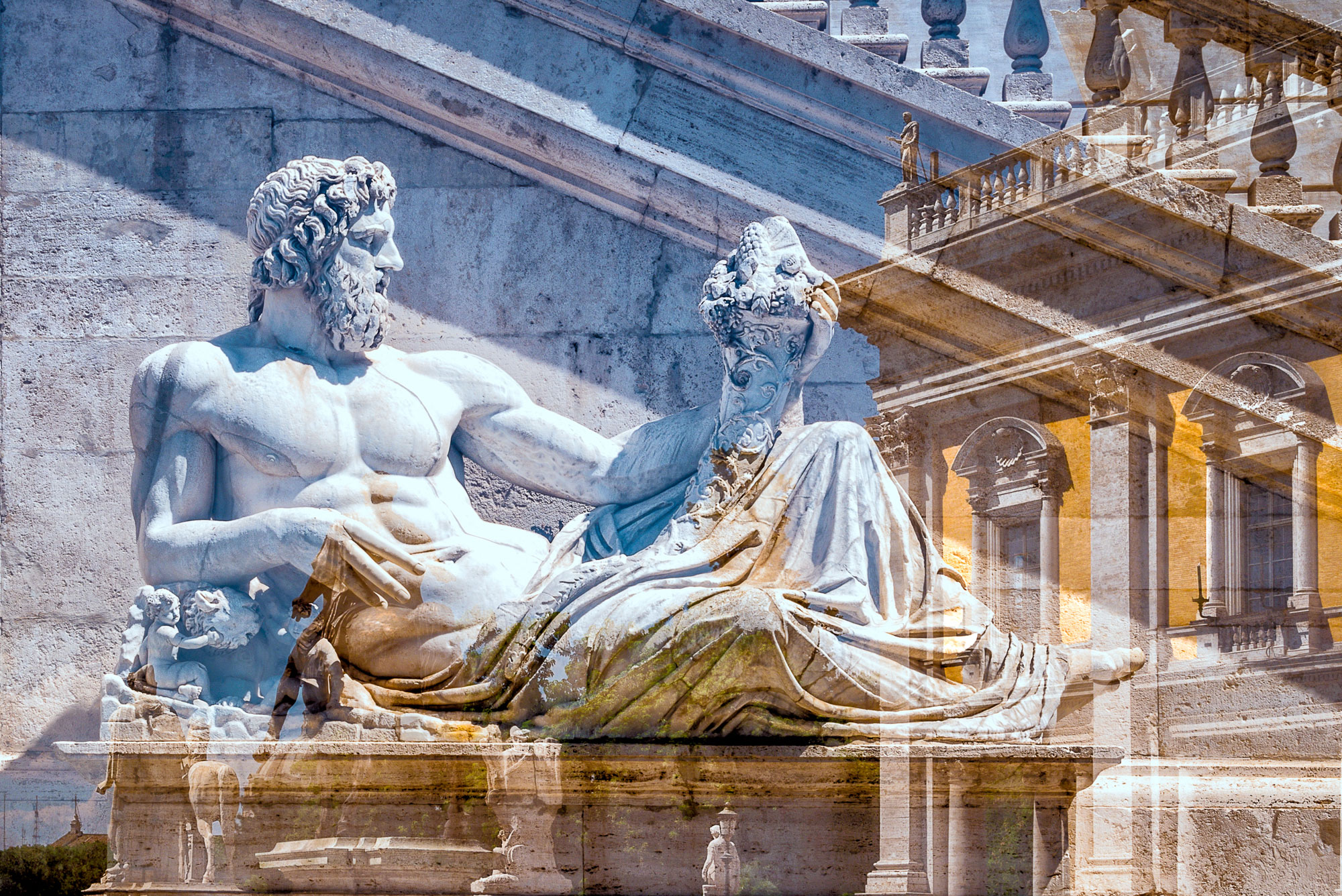 IMPERATOR
Rome, Italy, 2017
41 x 61 in / 1040 x 1550 mm
49 x 73 in / 1245 x 1855 mm
61 x 91 in / 1550 x 2310 mm

Photograph printed on stainless steel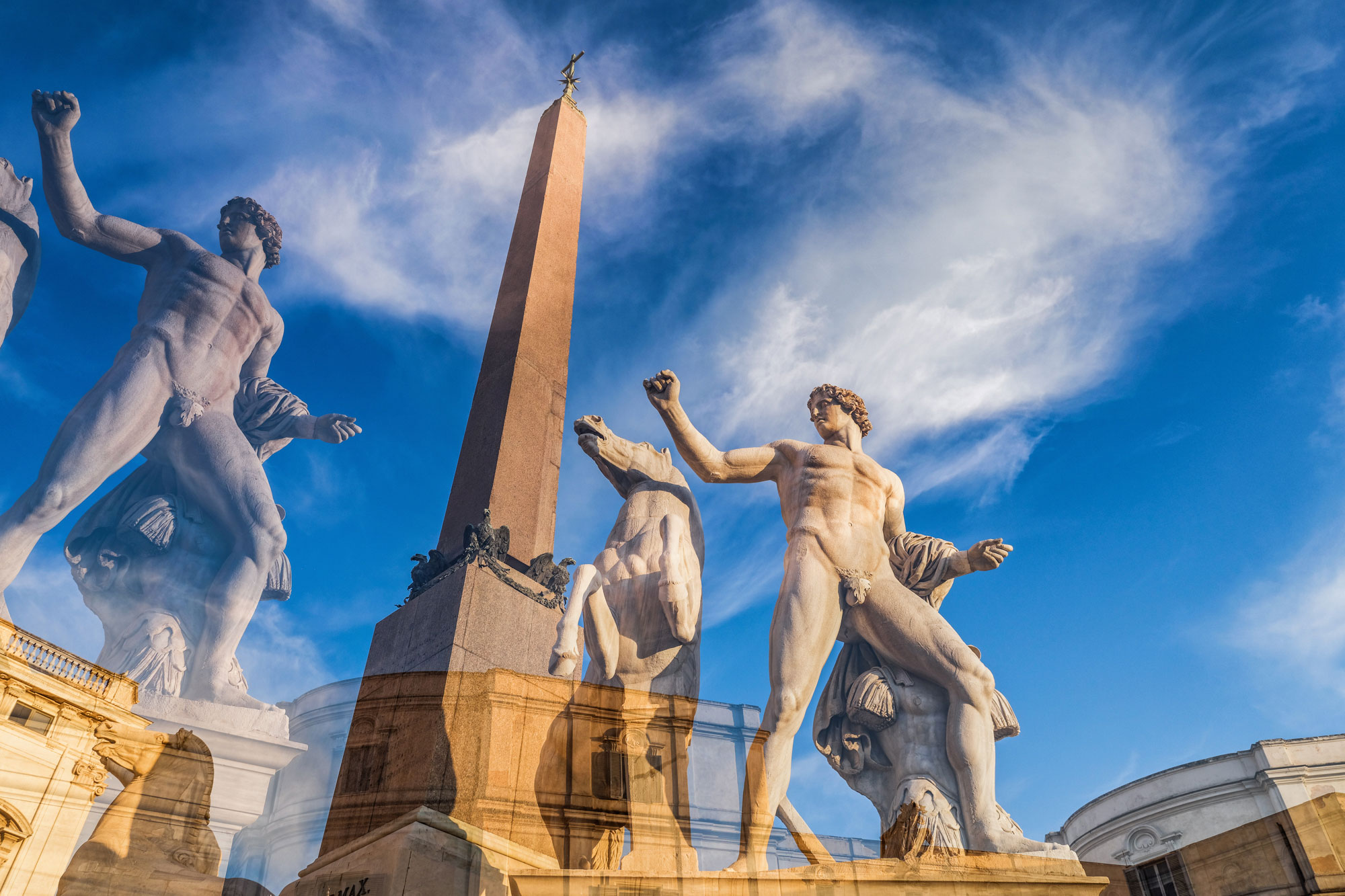 MITOLOGIA
Rome, Italy, 2019
41 x 61 in / 1040 x 1550 mm
49 x 73 in / 1245 x 1855 mm
61 x 91 in / 1550 x 2310 mm

Photograph printed on stainless steel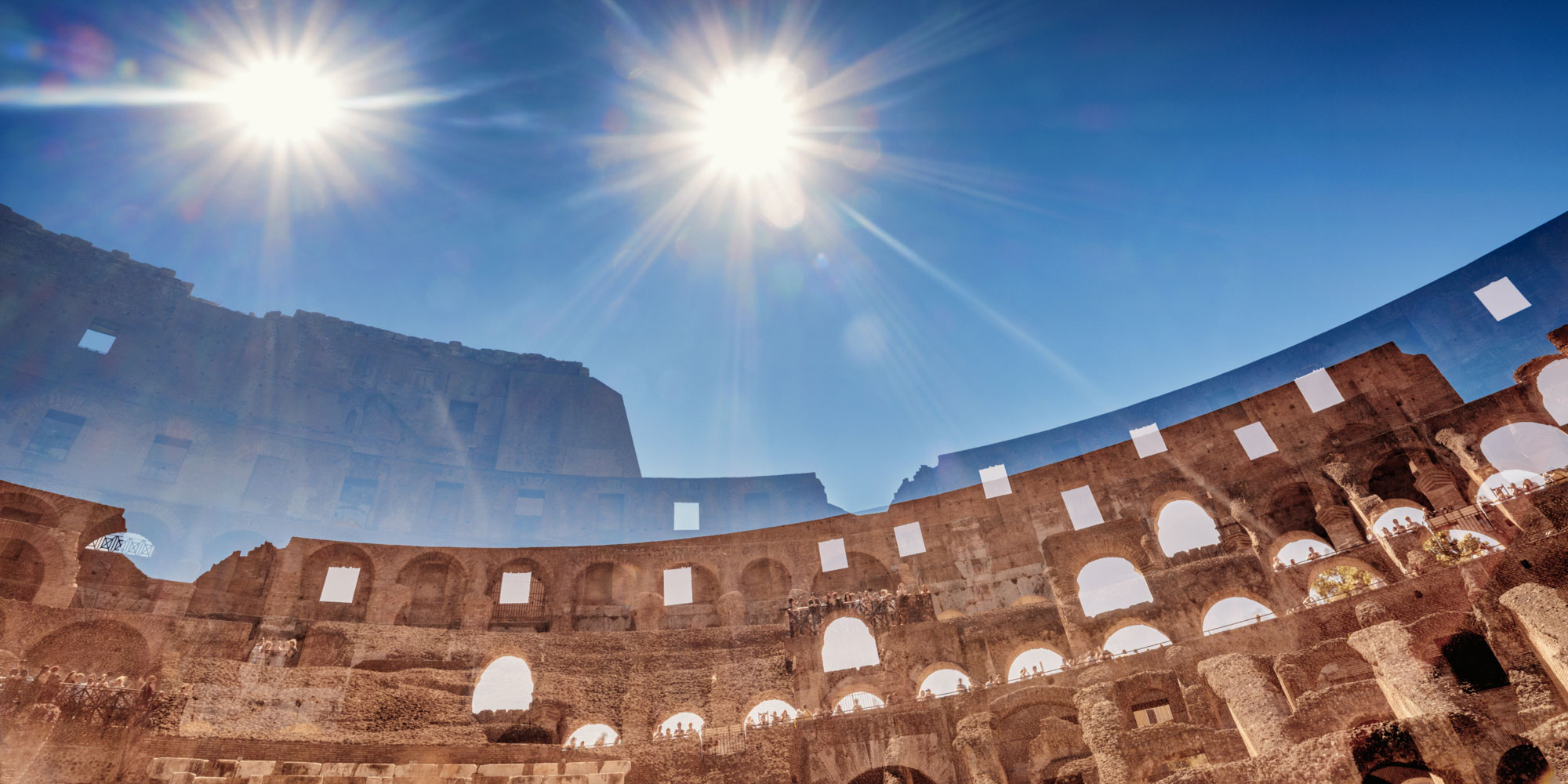 COLOSSEO
Rome, Italy, 2017
41 x 81 in / 1040 x 2055 mm
49 x 97 in / 1245 x 2465 mm
61 x 121 in / 1550 x 3075 mm

Photograph printed on stainless steel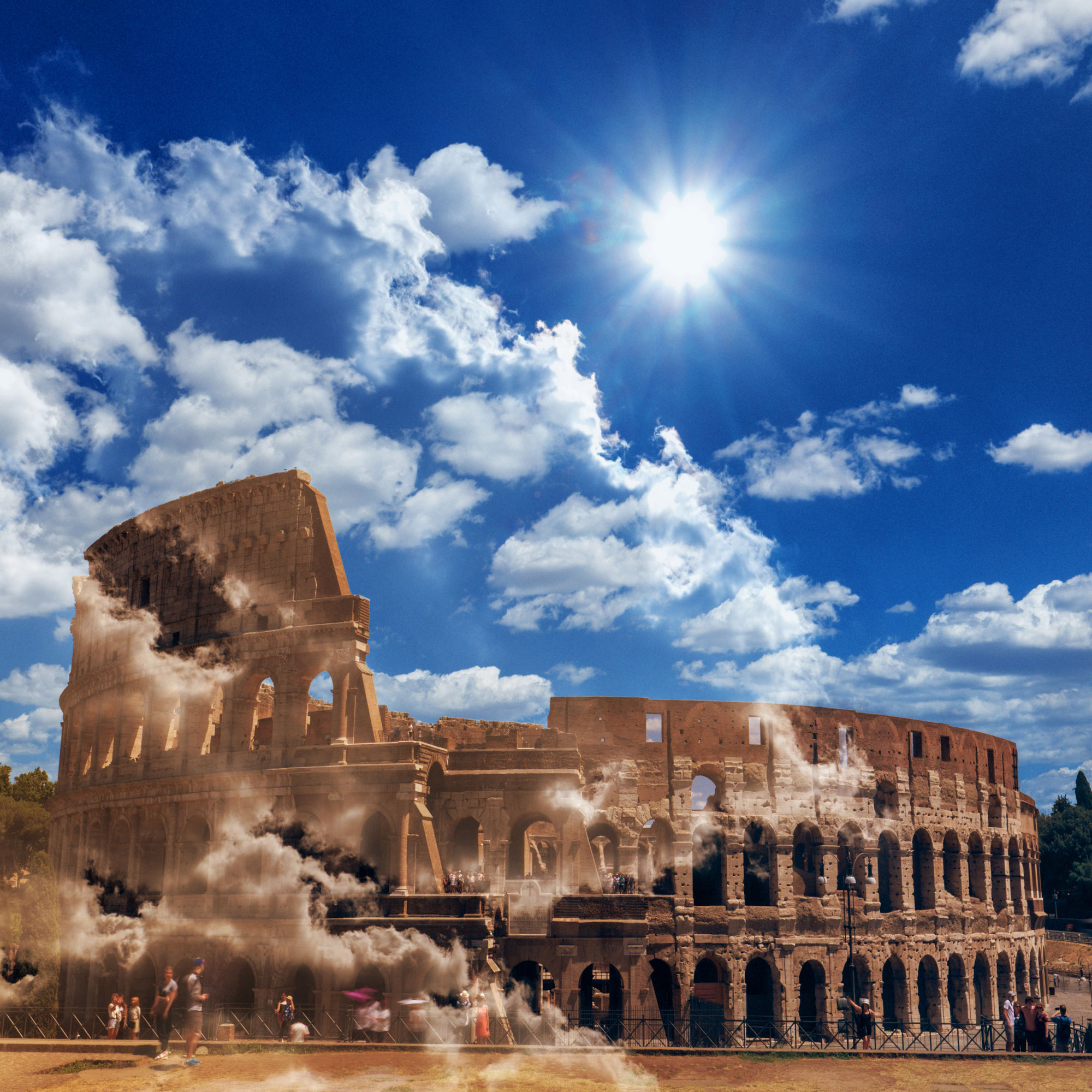 STELLA DEI GIOCHI
Rome, Italy, 2017
41 x 41 in / 1040 x 1040 mm
49 x 49 in / 1245 x 1245 mm
61 x 61 in / 1550 x 1550 mm

Photograph printed on stainless steel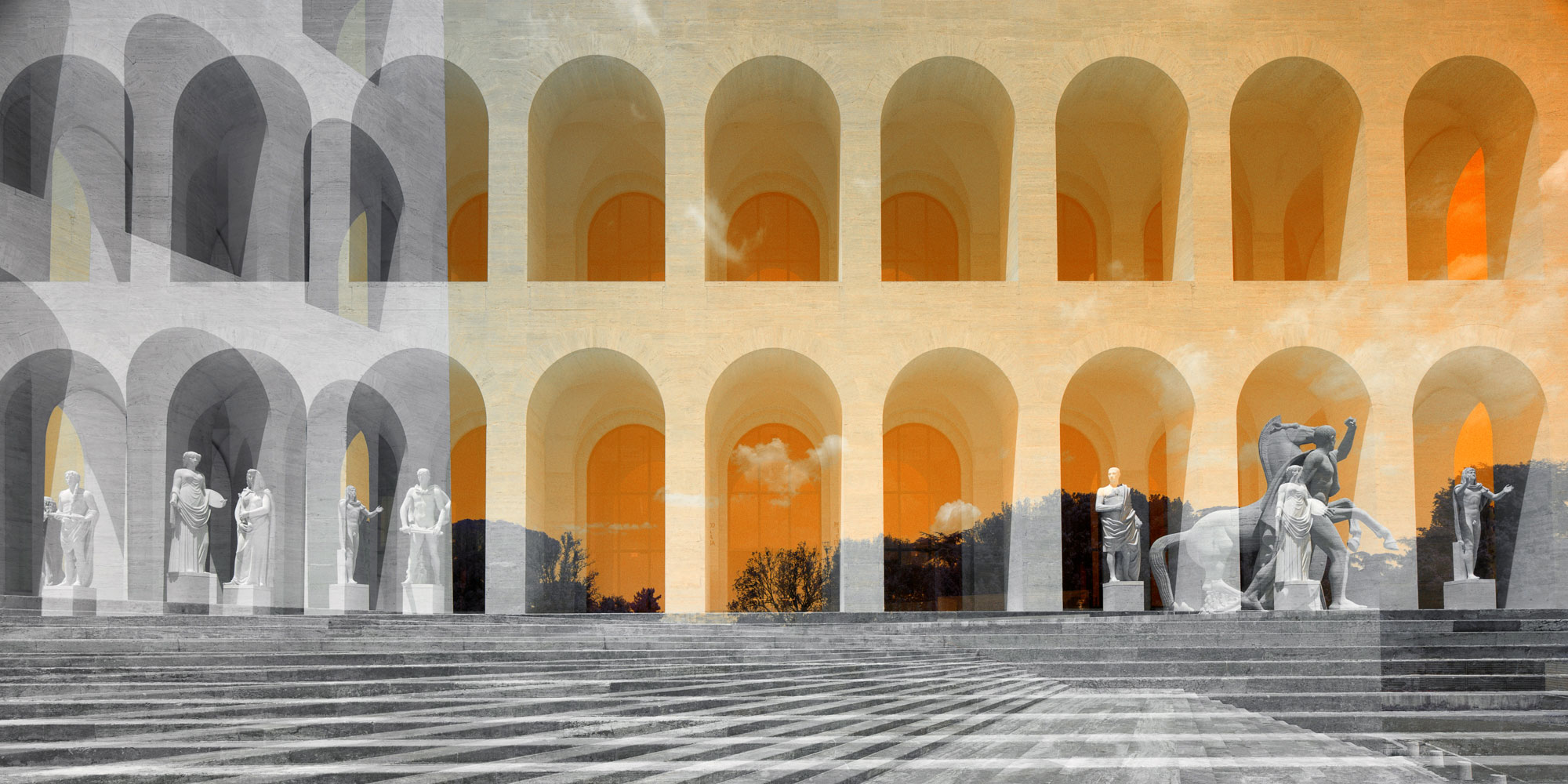 SCENARIO
Rome, Italy, 2017
41 x 81 in / 1040 x 2055 mm
49 x 97 in / 1245 x 2465 mm
61 x 121 in / 1550 x 3075 mm

Photograph printed on stainless steel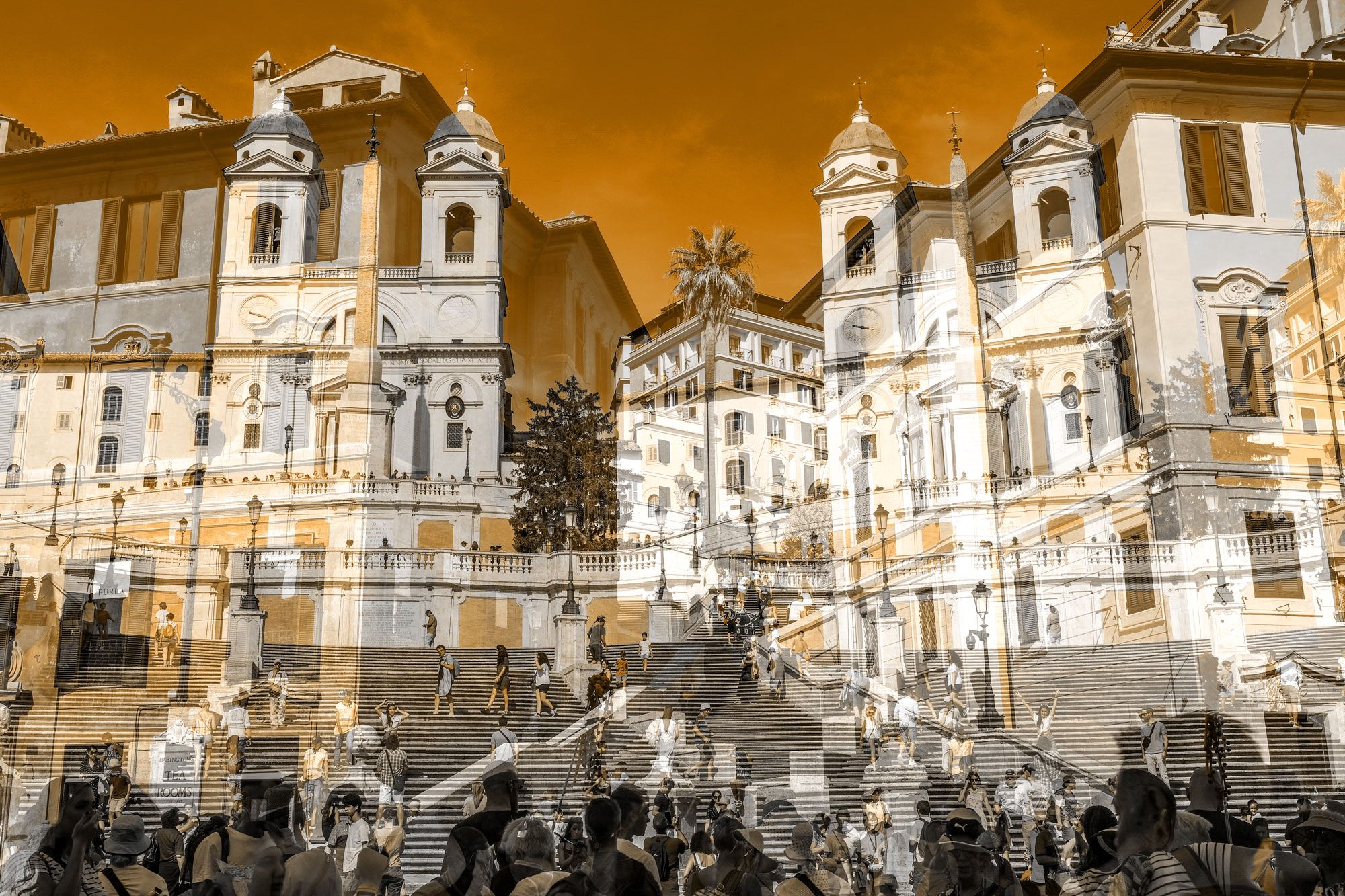 SPANISH STEPS
Rome, Italy, 2019
41 x 61 in / 1040 x 1550 mm
49 x 73 in / 1245 x 1855 mm
61 x 91 in / 1550 x 2310 mm

Photograph printed on stainless steel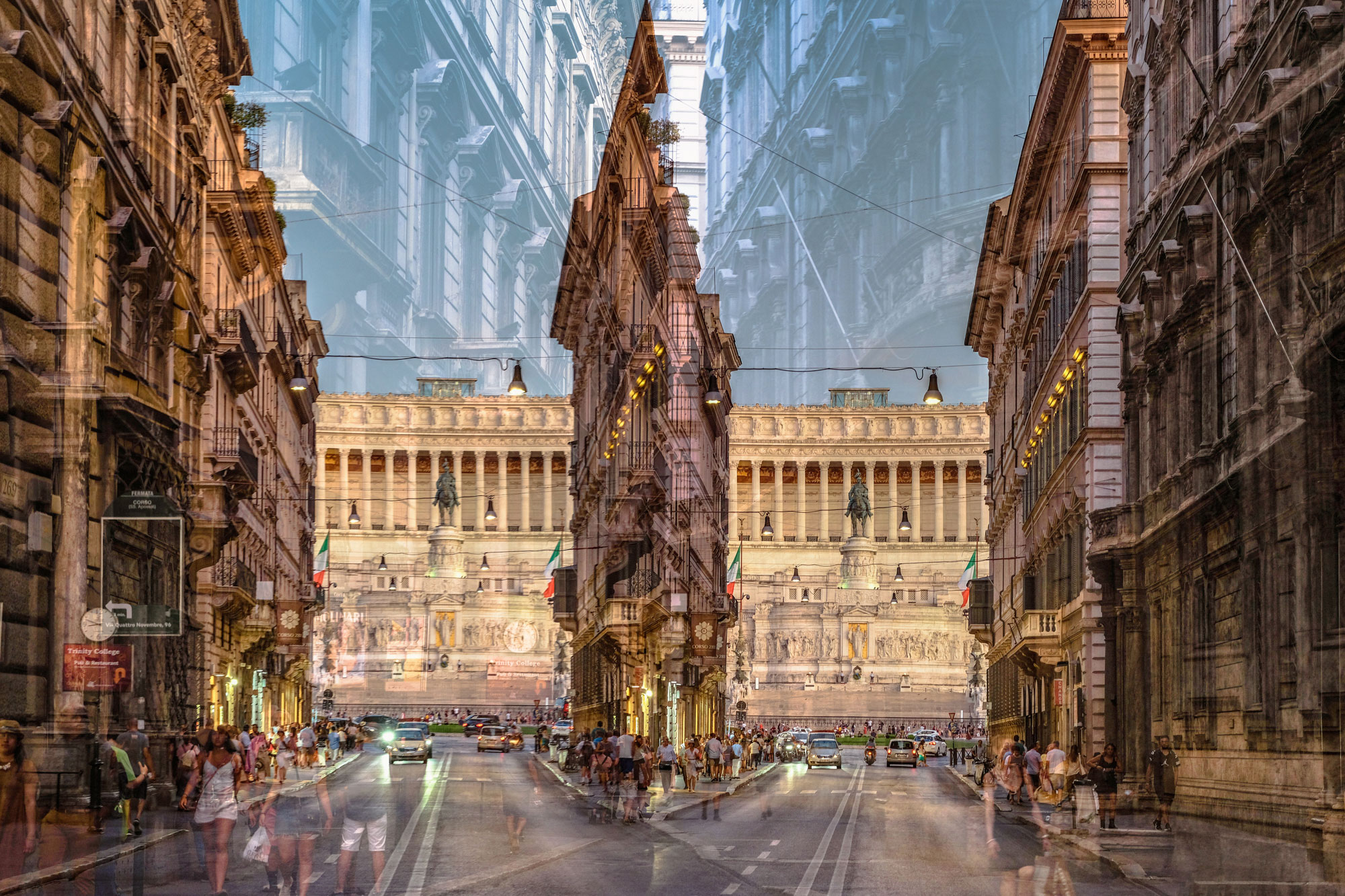 VIA DEL CORSO
Rome, Italy, 2019
41 x 61 in / 1040 x 1550 mm
49 x 73 in / 1245 x 1855 mm
61 x 91 in / 1550 x 2310 mm

Photograph printed on stainless steel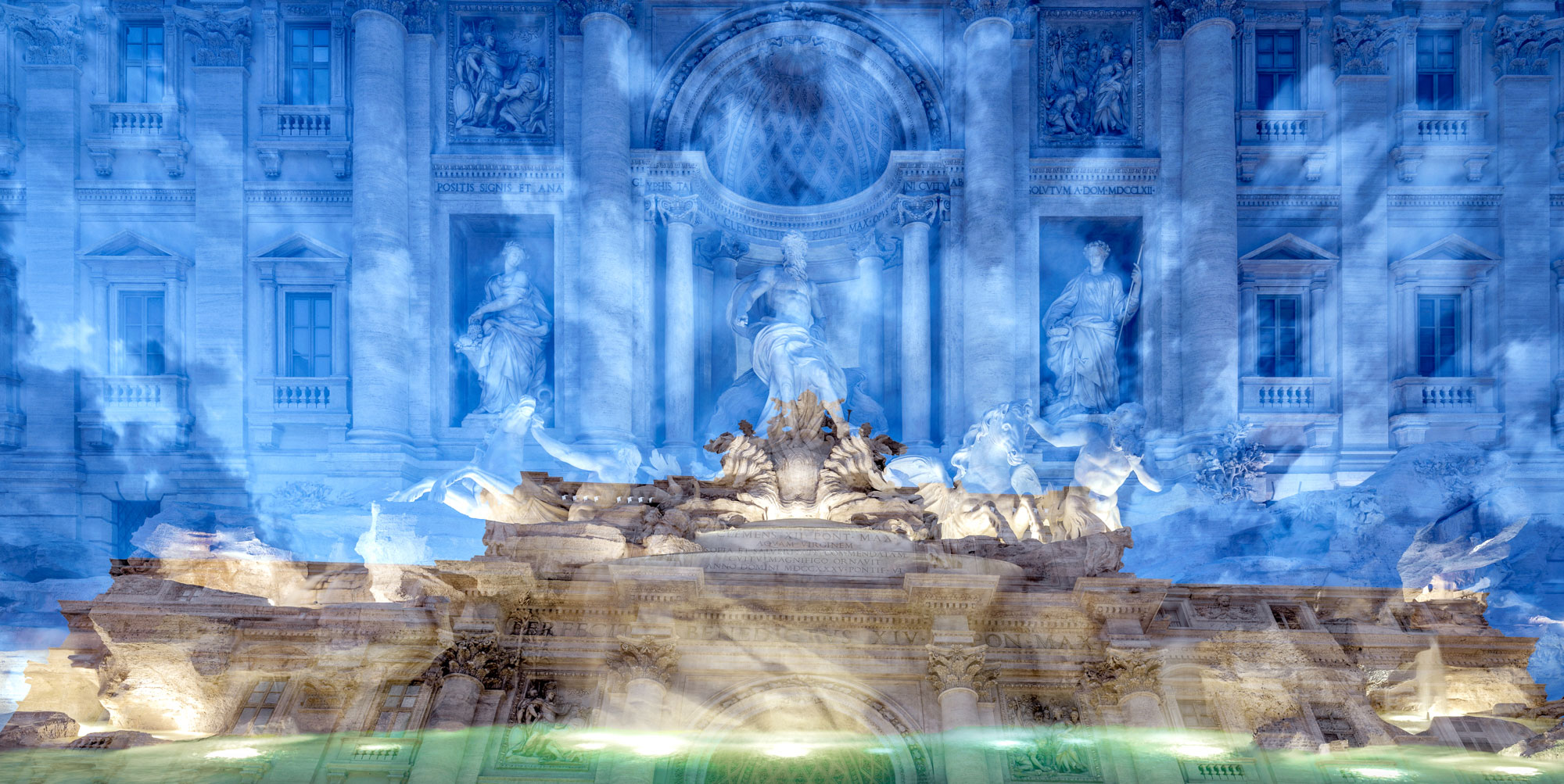 DOLCE VITA
Rome, Italy, 2019
41 x 81 in / 1040 x 2055 mm
49 x 97 in / 1245 x 2465 mm
61 x 121 in / 1550 x 3075 mm

Photograph printed on stainless steel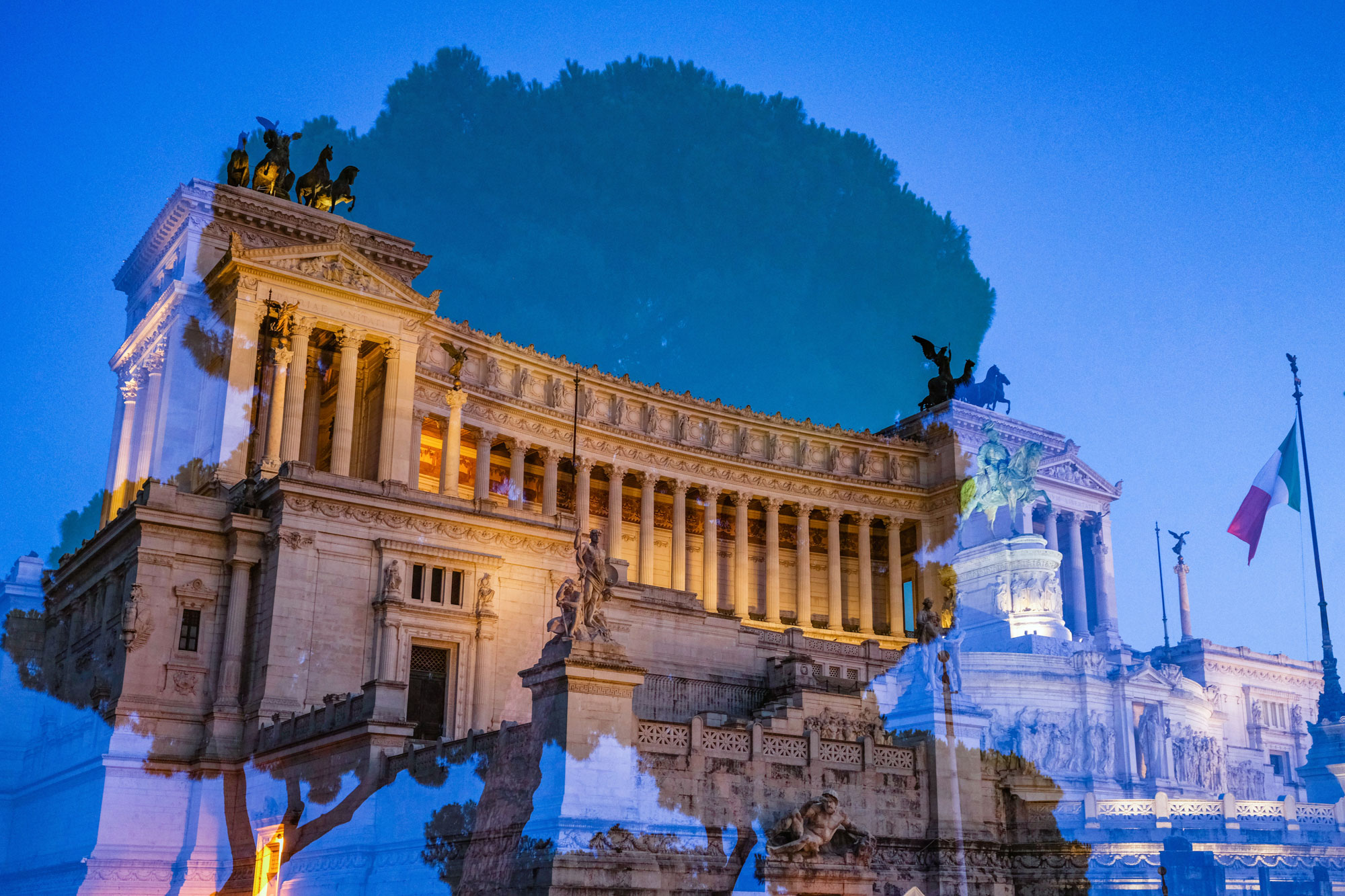 ALTARE DELLA PATRIA
Rome, Italy, 2019
41 x 61 in / 1040 x 1550 mm
49 x 73 in / 1245 x 1855 mm
61 x 91 in / 1550 x 2310 mm

Photograph printed on stainless steel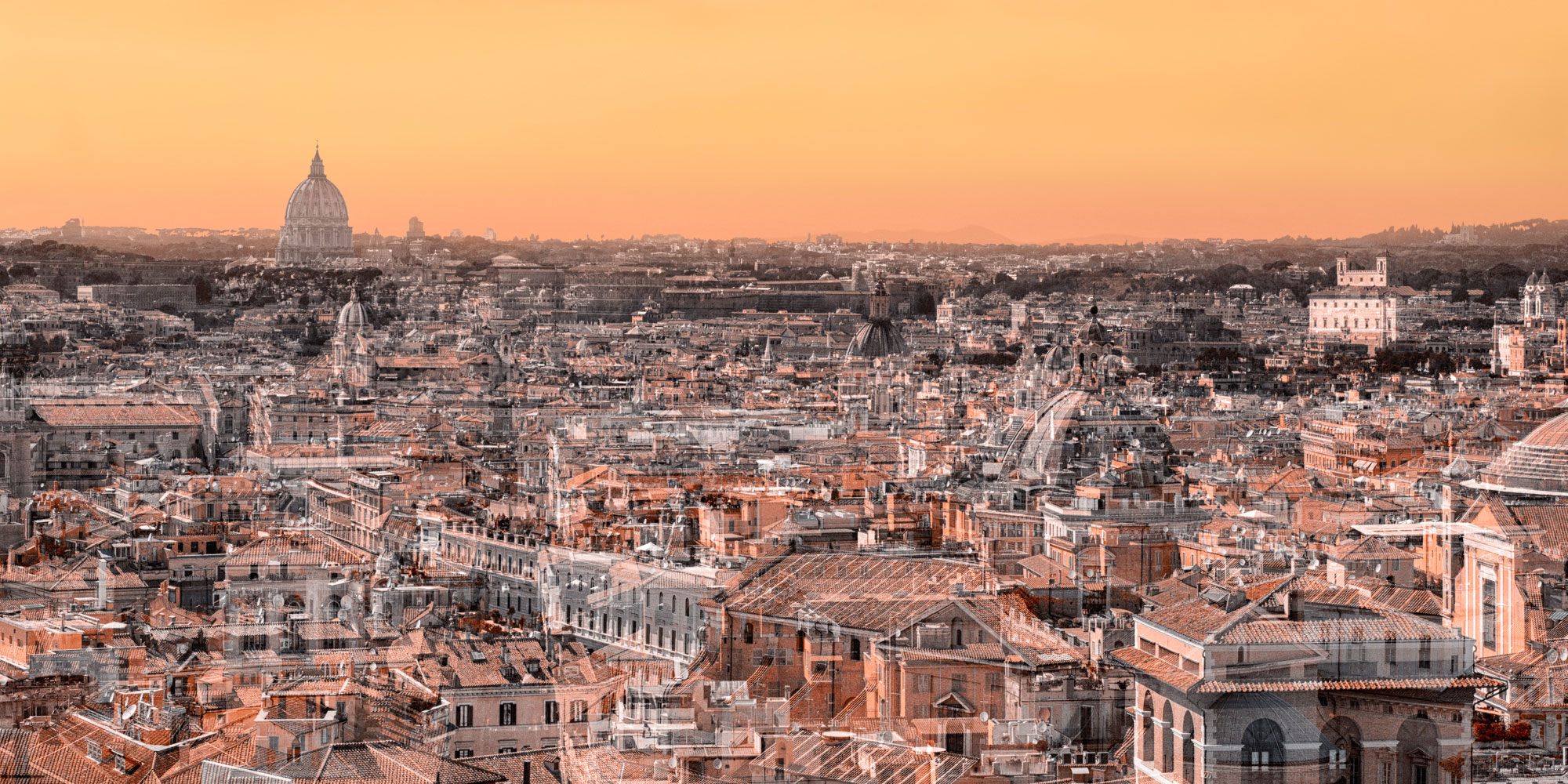 ETERNAL CITY
Rome, Italy, 2017
41 x 81 in / 1040 x 2055 mm
49 x 97 in / 1245 x 2465 mm
61 x 121 in / 1550 x 3075 mm

Photograph printed on stainless steel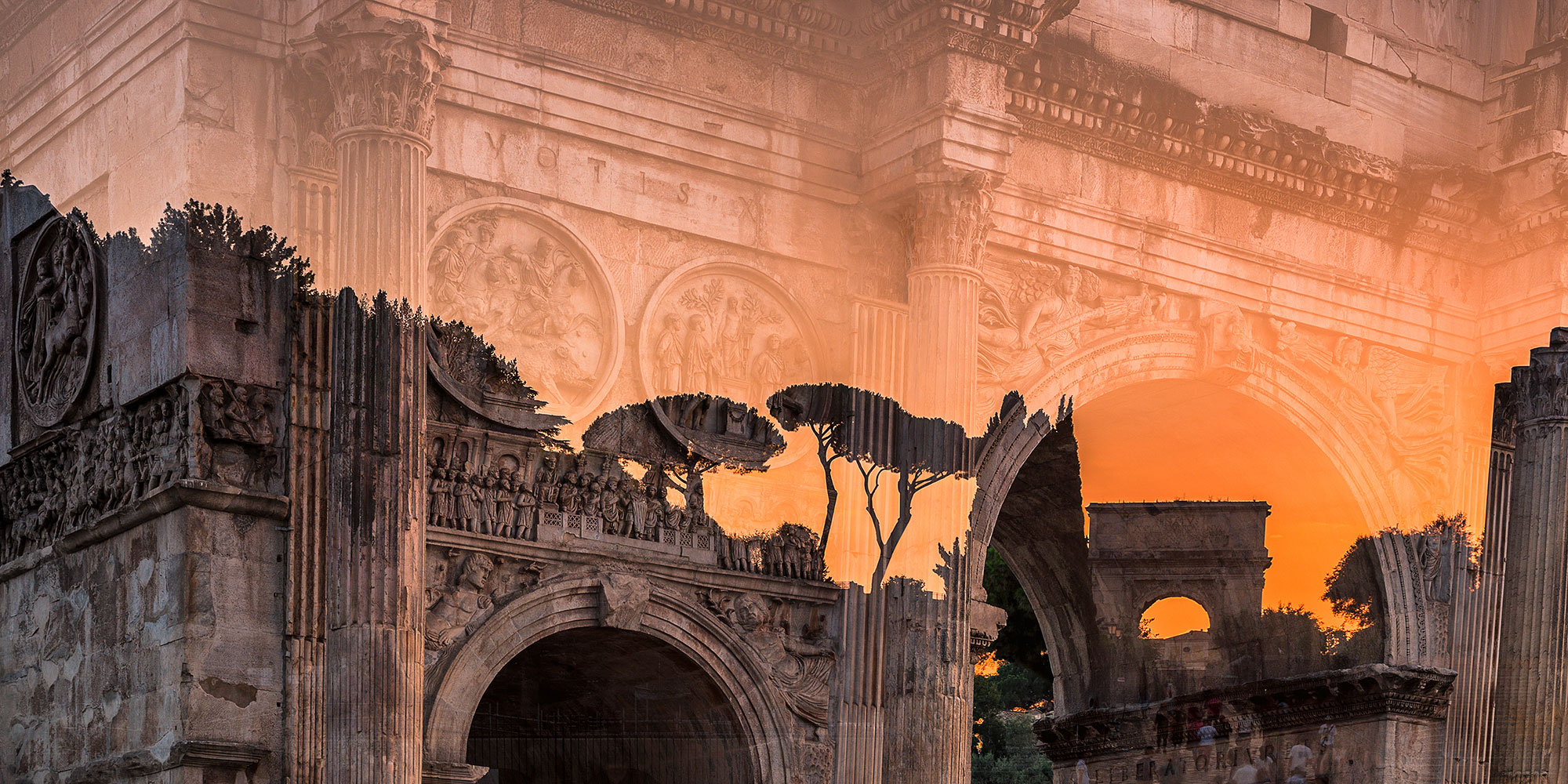 CREPUSCULO
Rome, Italy, 2017
41 x 81 in / 1040 x 2055 mm
49 x 97 in / 1245 x 2465 mm
61 x 121 in / 1550 x 3075 mm

Photograph printed on stainless steel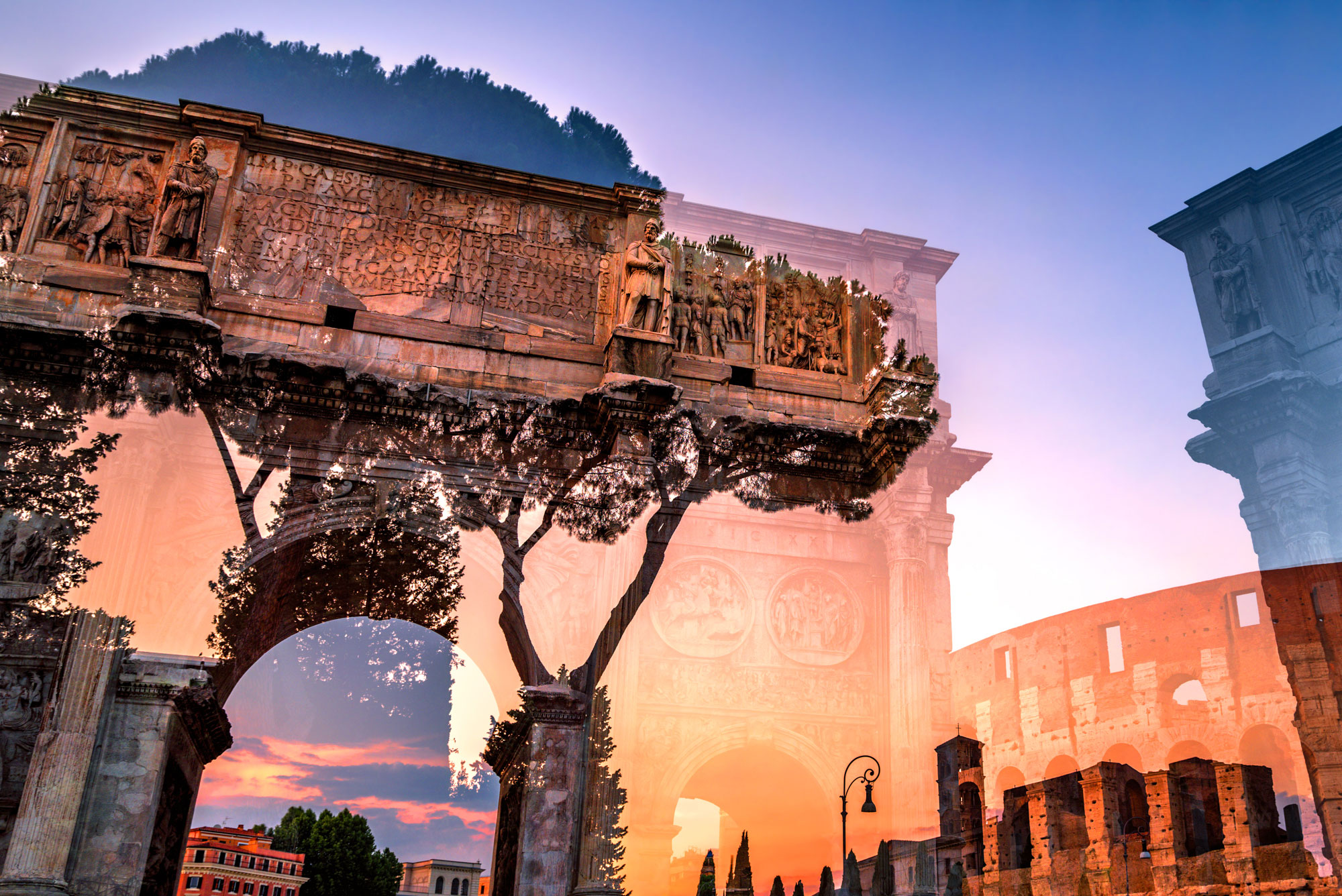 AURORA
Rome, Italy, 2017
41 x 61 in / 1040 x 1550 mm
49 x 73 in / 1245 x 1855 mm
61 x 91 in / 1550 x 2310 mm

Photograph printed on stainless steel